I've been thinking a lot about what the MFA degree means for artists in our country right now. We're living in a world so heavily driven by capitalism that any artist struggles with the effects of commercialism and mass production values. Is it really valuable to obtain a degree in the fine arts right now? Obviously, my answer is yes but it is worth recognizing the issues and struggles artists deal with on a daily basis. I'm going to approach this from the ways I've dealt with financing my own art, but please feel free to comment and add any advice you may have.
"Fine" art doesn't necessarily (or hardly ever) generate a lot of cash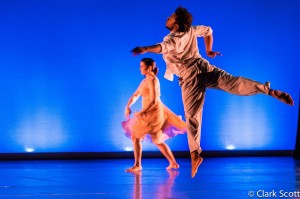 flow. Artists aren't usually creating in order to fund an end result, we are looking for an outlet of expression. Some artists are very interested in words of our critics and ticket sales, and some are not. It just depends on what kind of work you are making and why you're making the work. Certainly the MFA program will give you a good bit of help in both of those directions. The feedback I received from my peers and professors in my choreography classes pretty much spanned the entire spectrum, ranging from questions of how the eyes were directed to asking questions directly to the dance, not me the choreographer (thank you Larry Lavender!) I found that considering my work through these multiple lenses was extremely valuable and gave me much more information about what kind of artist I am.
However you do view your art, if you can find a position at a University that supports creative work as research, you will probably find that funding opportunities are available for travel to conferences, festivals, performances, or wherever it is you decide to take your art. Of course, value is placed on adjudicated works, so when you are competing against other faculty for travel grants, it is important to consider. If full-time faculty work isn't your cup of tea, it is possible to receive grant money, but it is becoming increasingly more difficult. Individual artists are mostly ineligible to receive grants from most agencies nowadays, you must be affiliated with a nonprofit corporation and an element of community outreach is becoming almost a requirement, with a few exceptions. This is great news for our youth and our communities as it strengthens our audiences and community appreciation for what we do, though it adds one more thing that gets in the way of just making the art. For anyone considering the MFA (or any artists in the field) I would highly recommend taking coursework in arts administration, particularly covering grant writing and non-profits. It was a course I have used time and again in working to fund my own travels and productions since I've left school.
For those artists that do depend on ticket sales and contributions (commercial or otherwise) the issue of creating art that is "accepted" is a very real one. The internet has made things so readily available that people can make a few clicks and have world class dancers right in front of them for free. Television has commercialized dance in a way that is boosting support for dance in a positive way, but also in a way that is confusing and misleading for many. In competitive shows like So You Think You Can Dance, audiences see brilliant dancers perform short dances (2-3 minutes) that tell entire stories on high production budgets and they can understand them! It's not really SYTYCD's fault – its commercialism as a whole. We get blasted everyday the same – ads, music, tv shows. Its simplified and you understand exactly what you're supposed to. This makes things incredibly difficult for the abstract artists who aren't always making art specifically "about" something, thus causing problems when we do get people in seats and they expect to see what they saw on television. I'm not saying there isn't merit to what the choreographers and dancers do on SYTYCD, because they truly are amazing at creating captivating, well performed, well rehearsed dances in one week for two minutes. It is making our jobs a little more difficult to feel that we have the freedom to say what we want to say in more time and with much less money.
---
Sarah Wildes Arnett is Founder/Artistic Director of SWADanceCollective and Assistant Professor of  Dance at Valdosta State University in Georgia. She received a Master of Fine Arts in Dance Choreography at the University of North Carolina at Greensboro in 2012 and a Bachelor of Arts in  American Studies from Vanderbilt University in Nashville, Tennessee. Sarah's interests are interdisciplinary as she enjoys integrating her talents  in film-making, photography and music composition into her choreography while also expanding boundaries of genre and style. She continues to perform professionally with various companies and artists in the southeast. Most recently, she has performed and shown work at the MAD Festival (Atlanta), Alabama Dance Festival (Birmingham), NC Dance Alliance Annual Event (Greensboro) and RE:Vision by Forward Motion Theatre (NYC). http://www.swadanceco.com/