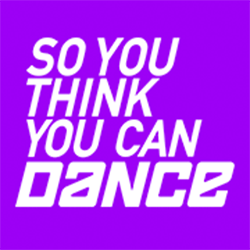 Hey, Framers! Are you ready for another exciting recap of 
So You Think You Can Dance?
So You Think You Can Dance: Top 16!
Once again, this exciting episode was kicked off with a group dance choreographed by Mandy Moore. After their contemporary routine we discovered which six dancers were in danger of elimination. Those dancers were Bridget Whitman, Marcquet Hill, Brooklyn Fullmer, Serge Onik, Tanisha Belnap, and Zack Everhart.
The first couple routine of the night also happened to be the first Bollywood routine of the season. Valerie and Ricky's high-energy routine was exhausting!  Bridget and Emilio hit the stage with a contemporary routine–my favorite. Their dance was choreographed by Travis Wall, telling the story of people moving from their pasts and memories and embracing change. It felt like Bridget and Emilio were truly connecting with the dance, and that made for a very moving piece.
The next pair of dancers made an impressive match for the last dance. Tanisha and Rudy took the stage with confidence and flexibility as they performed their hip hop routine which earned rave reviews from the judges.
Next up was Jessica and Marcquet with their foxtrot, that turned out to be less impressive than the previous performances. They looked awkward throughout the dance and judge Nigel Lythgoe even commented that it made him feel "uncomfortable."
Afterwards, Carly and Serge took the stage with a contemporary dance about desire. It was simple, but it also required a lot of skill.
Emily and Teddy also displayed their talents in their colorful Salsa, demanding many challenging lifts.
My favorite choreographer (remember who?) was back with a jazz routine choreographed for Jacque and Zack about rekindling an old flame.
The last couple to dance was Brooklyn and Casey with their hip hop routine. Even with their high energy, there was obviously no connection or feeling from the dancers.
After the couples were finished with their routines,  they were split evenly into groups. The first group had Brooklyn, Casey, Emily, Emilio, Tanisha, Serge, Valerie and Zack. Sonya Tayeh choreographed a very intense dance for the first group. It was a story of wounds how they are expressed from us externally.
The next group's dancers were Bridget, Marcquet, Carly, Ricky, Jacque, Rudy, Jessica and Teddy. The choreographer: Travis Wall. This dance successfully told the story of outlaws escaping the city, with the sharp movements and aggressive nature.

After the fantastic contemporary dances, the talented Lucy Hale performed her new song "Lie a Little Better."  View the dancer's profiles! View Dancer's Profiles Here!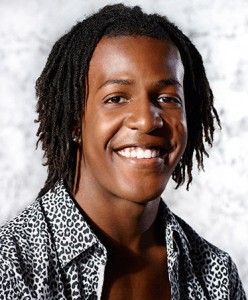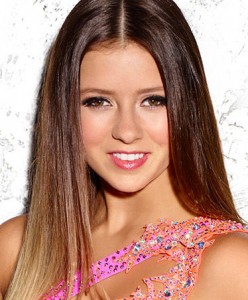 After the performance, we said goodbye to dancers Marcquet and Brooklyn.
*by Frame Dance social media intern Rachel Kaminski