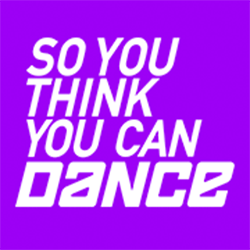 Welcome back, Framers! Last night's episode was even more eventful as we said goodbye to four dancers instead of two.  
So You Think You Can Dance: Top 14
The show was kicked off with a group dance which was excellently choreographed by Stacey Tookey.  The 14 dancers performed gracefully and you could also sense a hint of darkness in their movements. After their  great performance, we welcomed guest judge Christina Applegate, and learned which six dancers were in danger  of elimination fans voted last week. These dancers were Casey Askew, Serge Onik, Teddy Coffey, Carly Blaney,  Emily James, and Jessica Richens. These six contestants would have to perform their solos throughout the night  in an attempt to please the judges one last time.
The first couple to perform were contestants Emilio and Bridget, with their fiery jazz routine. Their choreographer Ray Leeper described the dance as being a story of a demon on a mission from hell, trying to get someone to sell his soul.  Next up was Tanisha and Rudy with a contemporary dance choreographed by Mandy Moore.  The couple handles the demanding choreography excellently, even with the many challenging lifts and turns. Then it was time for Serge to perform his solo that could either save him, or send him home. His dance was full of energy, but it seemed like his technique was lacking. When we turned back to the couples, we watched Zack and Jacque's Paso Doble choreographed by Jean-Marc Genereux. The dance tells the tale of  a vampire (Zack) bringing Jacque back to life, with extraordinary costumes. Mary Murphy claimed that it was "love at first bite," and the judges all wore fake vampire fangs, giving the two dancers a laugh. (excuse me, what??) Carly's solo was graceful and perfectly accompanied by the song "Not About Angels" by the artist Birdy.
Giving the contestants a break, two SYTYCD finalists Cyrus and tWitch talk about their involvement in the new Step-Up movie, Step-Up All In. They also talk about going from TV to film. This is tWitch's third Step-Up movie, but only Cyrus's first.
When we get back to the dancing, we get to watch Emily and Teddy perform their jazz piece. For both dancers being in danger of being eliminated, the dance seemed uncoordinated and they certainly would need to make up for this dance in their solos. Speaking of a solo, then it was Casey's turn to dance for his spot on the show. His dance showed off his flexibility and he performed many turns in his routine. After Casey's solo, it was then Emily's turn, she performed a charming modern ballet piece that proved that she really did have what it takes to remain on the show. Playing to his strengths, Teddy hit the stage with a hip hop solo, which proved to really be his dance style. Taking a break from the solos, we turned to watch Serge and Carly's fun quick step. The last solo of the night was a modern ballet routine performed by Jessica, to a Beyonce song. The final couple dance happened to also be one of my favorites of the entire night. Valerie and Ricky's hip hop routine was performed to the very popular song "Turn Down For What" by DJ Snake and Lil Jon. Choreographed by 'Pharside' and 'Phoenix', the dance tells the story of a witch doctor and his voodoo doll. Their movements are sharp and remain on the music, and Valerie even manages to perform a leg wave while in a side split!
With the couple dances over, it was finally time to watch the top seven girls perform together in a contemporary routine choreographed by Mandy Moore. The girls were completely synced the entire time, and it made for a truly beautiful dance.
The dance crew Academy of Villians took the stage and completely smashed it. Choreographers 'Pharside' and 'Phoenix' are members of this dance crew, as we first learned here.
After the fantastic dance crew, we got to watch the also very fantastic and talented top seven guys take the stage with their routine by Travis Wall. This is one of my other favorite dances of the night, as it tells the story of lost souls at sea. Their movements are very wave-like and synchronized, the entire dance just proved that the men of SYTYCD can really bring it.
Once we watched all the exquisite dances of the night, we had to say goodbye to Teddy Coffey, Serge Onik, Carly Blaney, and Emily James. The judges chose to save dancers Casey Askew and Jessica Richens.
*written by our social media intern, Rachel Kaminski