The Frame Dance Community Ensemble is an invitation for dance-makers of ALL abilities  (ages 12-99) to show up authentically and create in community. To engage the right side of their brains, reconnect their minds to their bodies, and collaborate in the creative process. To share their unique stories, challenges, triumphs, and deep wisdom through the art of movement.
During classes, workshops, and rehearsals, we focus on creating site-specific work grounded in modern dance technique that challenges perceptions and expectations about ageing.
Ensemble members create and perform alongside professional dancers and teaching artists. Together, we encourage support, and inspire each other to grow beyond our comfort zones and tap into our creative potential.
REGISTRATION IS NOW OPEN!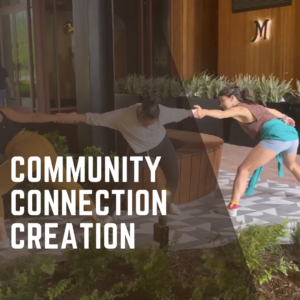 Season: September 11 – May 29
Date and Time: Thursdays 6:30-8pm
Dress Code: Clothes that are comfortable and safe to move in, long hair pulled back, no loose, dangly jewelry, weather-appropriate clothing for outdoor classes
Ages: 12-99, all abilities.
Investment: Two payments of $325
*Contact us for a 50% discount code for additional family members interested in participating!