Dear Framers,
Lydia here. Drum roll, please! 
I am thrilled to announce the winners of the 2019 Frame Dance Composer Competition, and eagerly anticipate the work that the company and I will do with them in the coming performance year. 
Frame Dance is dedicated to working with 100% new music in all of its productions and has held to this commitment since its inception. As a means to access outstanding new music, Frame Dance has held an annual competition for the past nine years to select music for its upcoming season. The winning composers' music becomes the basis of a new original work at Frame Dance in film and/or live performance. This has given us opportunities to work with over 24 contemporary composers. Our commitment to new music benefits Houstonians by exposing the work of new composers to local audiences. This successful competition has attracted exciting composers from across the world to collaborate with Frame Dance. A list of past winners can be found here.
Let me give you a quick taste of what you're in for this year. First, the panel consisted of Charles Peck (2017 winner), Daniel Harrison (2018 winner), and Patrick Moore (Axiom Quartet cellist and frequent collaborator with Frame Dance), and me. We reviewed about 200 pieces of music and chose four. That's stiff competition, people. On the call for music we indicated that we were looking for at least one piece of music for cello (because of our upcoming collaboration with Patrick), and we selected:
-a surprising and engulfing electronic piece by Jake Sandridge,  
-a meticulously crafted dynamic trio for cello, violin, and piano by Jack Frerer, 
-a highly restrained and delicately suspenseful piano piece by Paul Kerekes, and 
-a heavenly and shadowy piece for cello and playback by Hannah Selin.
Learn more about them below. I look forward to creating new dances with their music this season. Frame Dance our performances are really like multiple concerts woven into one—dance, music, theater, visual art… are you on our email list and in the loop on our performance announcements? 
In Art,
Lydia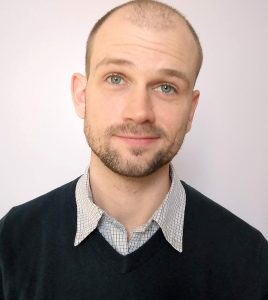 As a composer, sound artist, and performer of contemporary music, Jake Sandridge creates sound as a method of expressing themes of memory, transformation, nature, and comfort. He understands and experiences art as a unique space that allows for the suspension of disbelief where audience and performers can experiment with the juxtaposition of ideas that might originate from dissimilar places. Mr. Sandridge is a doctoral student in the Shepherd School of Music at Rice University. 
Winning piece: Garden of our Own
Composer, violist and vocalist Hannah Selin juxtaposes acoustic instruments with electronic sounds, field recordings and recorded interviews to imagine new and unlikely sound-spaces. Her compositions range from solo instrumental and chamber music with and without electronics, to songs, music for dance, orchestral music and sound installations.
Winning piece: Hirondelle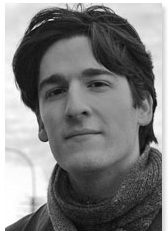 Paul Kerekes is a composer/pianist based in New York City who often confronts and blurs the space between composition and performance. Omnivorous, he can often be found premiering pieces with his piano sextet Grand Band or his quasi-rock-band composer-performer-collective, Invisible Anatomy. As consummate collaborator, he plays well with others and feeds off the exchange of creative energy. 
Winning piece: Vantages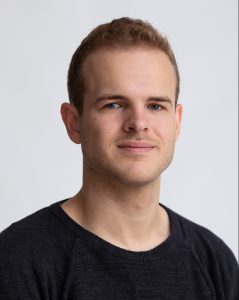 The "exuberant" and "delicious" (Boston Musical Intelligencer) music of Jack Frerer (b. 1995) has been performed across the US, Australia, Europe and Asia, and will performed this season by ensembles including the Nashville Symphony, the Arapahoe Philharmonic, the Albany Symphony's "Dogs of Desire" ensemble, and the UT Austin Wind Ensemble, among others. Jack is the recipient of a Charles Ives Scholarship from the American Academy of Arts and Letters, a Morton Gould Composers Award from ASCAP, the Suzanne and Lee Ettelson Composers Award, and the Brian Israel Prize from the Society for New Music.  He is a Tanglewood composition fellow for 2019, a composer for the New York City Ballet's 2019 Choreographic Institute, and is currently Composer-in-Residence with the Arapahoe Philharmonic. Jack studied with John Corigliano and Robert Beaser at The Juilliard School, and was awarded a Benzaquen Career Advancement Grant upon graduation. 
Winning piece: Stutter Step