55 Healthy Snacks Under 200 Calories
 http://www.sparkpeople.com/resource/nutrition_articles.asp?id=1792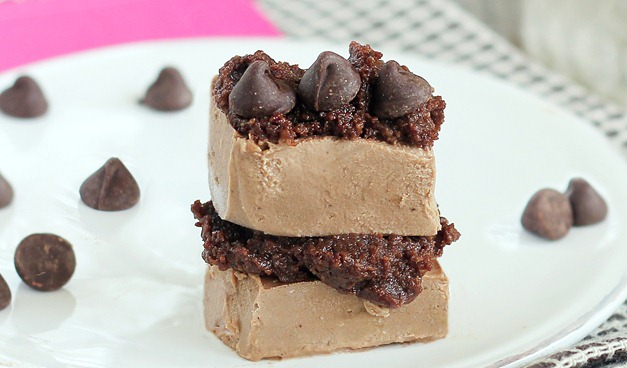 Chocolate Nutella Fudge
(Gluten-free and no-bake!) (Plus it has  absolutely ZERO added sugar and it can be made in 5 minutes flat!)
1/4 cup coconut butter, melted
1/4 cup choc-hazelnut spread or Healthy Nutella
1-2 tsp cocoa powder or cacao powder
65g very-ripe banana (about 1/4 a large banana)
1/8 tsp salt
sweetener if desired (Some people want it, others don't.)
Combine all ingredients in a food processor or blender. (It's best if the coconut butter is not solid, and if you use a frozen banana be sure to thaw so it doesn't harden the coconut butter.) After blending, taste to see if you'd like to add any sweetener. Scoop into a container or even a little pie pan, and put in the fridge or freezer so it will firm up. This is freezer fudge, so it needs to be kept cold. It makes a small serving, but feel free to double or triple the recipe!
Puff pastry waffles filled with fruit jam
Ingredients:
1 roll of puff pastry (± 230gr)
3 1/2 tsp fruit jam of your choice
icing powder, for decoration
1. Preheat waffle iron

2. Roll out puff pastry and cut out 14 circles, around 6 to 7cm each, (± 2,5inch), by using a glass
3. Two pastry circles per waffle are needed; place 1/2 tsp of fruit jam in the middle of one pastry circle
4. Beat the egg yolk and spread it on the border of the pastry circle with the jam on
5. Close the 'waffle to be' with 2nd pastry circle on top and press well on the edge, close the edge by using a fork
6. Place prepared pastry circles in the waffle iron, two at a time, (that is if your waffle iron can make 2 waffles at the same time) and bake them 6 to 8min. or until golden brown.
Once they are baked, let them cool for 5min., sprinkle with icing powder and serve warm.