MFA Monday
These past several weeks we have had the pleasure of being escorted through a fabulous series of MFA Mondays by Megan Yankee and two of her colleagues Erin Law,  Amanda McCorkle and Gabrielle Aufiero.  What a pleasure it has been.  If you're just now tuning in, I encourage you to go back through and catch up.
A lot has happened here at Frame Dance, and today I want to fill you in on all things #framer.  First, I'd like to introduce you to our next writer, Lauren Ashlee Small, who will begin her MFA Monday series next week. Her perspective will be new, as she is preparing to begin her MFA program in the Fall.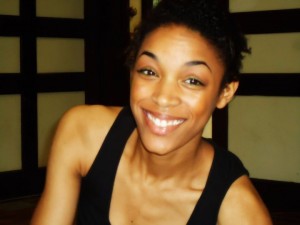 Lauren Ashlee Small is originally from Springfield, IL. Her training began at Springfield Dance and the Springfield Ballet Company and continued in college where she completed a Bachelor of Fine Arts in Dance at Belhaven University. Lauren went on to study in The Ailey School's professional division as a recipient of The Oprah Winfrey Foundation Scholarship and to perform with Amalgamate Dance Company and Dance Into Deliverance. Her choreography has been featured at The Ailey School, Belhaven University, American College Dance Festival, Undertoe Dance Festival at the 92nd Street Y, the New York Jazz Choreography Project, and in Amalgamate's 7th Annual Artist Series. Lauren has interned with Free Arts of Arizona and Amalgamate Dance Company and was a guest artist at the 2012 Teen Arts Performance Camp in Washington, DC and Emmanuel Ballet Academy's 2014 summer intensive in Juarez, Mexico.
Second, we announced on Friday, that we are starting a program called Little Framers.  It is a children's dance ensemble that will work with the company this year.  Ages 7-9. Registration is open, and space is VERY limited.  More info is here.
MFA Mondays