Tuesday Tunes: Rachel Holdt
Tuesday Tunes: Rachel Holdt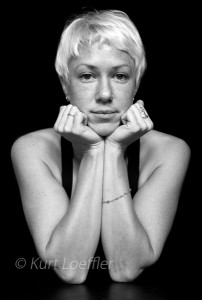 What music inspires you the most in the classroom; in the choreographic process?
Having recently completed my MFA at Mills College in Oakland—and having worked with and been exposed to the world-renowned experimental musicians there, I do approach this particular topic with a great deal of self-realized snobbery.
Inspiration comes from many sources, and less is definitely more, but soundscapes that evoke ideas are the most compelling.
Jacaczek, a polish electro-acoustic musician is one of my most fruitful sources of inspiration in both the classroom and for choreography. 

I tend to lean heavily towards the electronic artists, but there are very few acoustic or traditional musicians that move me as deeply.  I find that electronic musicians can create an environment that can be more loosely interpreted than direct methods of traditional musical artists, giving me freedom to create with the sound or directly oppose it.  Some other favorite electronic artists are Squarepusher, Aphex Twin (AKA Caustic Window and AFX, Richard D James), Autechre,  Ulrich Schnauss and Goldfrapp.
I had the privilege to work with two very different musicians during my time at Mills College and I will shout out to them here for their incredible work and amazing music.  An electronic artist working with feedback loops and closed circuits is Nicholas Wang.  Also, a jazz pianist who composed an entire evening length work for me in January is Brett Carson.
Since I am a writer and have a deep affinity for words, I also find conversations, text, and spoken work inspire my work almost just as much as sound.  The Prelinger Arcives—a free source for music, sound, video and more—are a wonderful source for sound of this kind.  Their archive is expansive and has provided me with rich inspiration for many of my works.
Traditional musicians that are capable of getting my creative juices flowing are rare, but there are a few that inspire every time.  A few of the old faithful's are– Max Reichter, Morton Feldman, Wim Mertens, Zoe Keating, Yann Tiersen, Nortec Collective, Beats Antique, and Ludovico Einaudi.
Pick 5 tracks that should be on every dancer's iPod?
Aphex Twin, Polynomial-C
Darren Korb, (from Bastion Soundtrack), Build That Wall
Blumenweise Neben Autobahn, Ulrich Schnauss
Oltremare, Ludovico Einaudi
Zoe Keating, Legions(war)
Yan Tiersen, L'Absente
Do you have a 'secret weapon' song or artist when you need go-to inspiration?
Video Game Soundtracks
Some interesting musicians to watch or Rising Stars – Rosina Kazi, Ensemble Mik Nawooj
---
Rachel Holdt! She's an emerging dance artist, choreographer, filmmaker, budding dance scholar and performance artist making work in academic and professional settings for the past six years.  In the past few years, her practice has evolved to include technology for dance performance incorporating dance for film, gaming devices, projection, and software.  She recently completed coursework at Mills College for her MFA in Dance Choreography and continues to create, perform, and research performance technologies.
Her research investigates the role of integrated technology for dance education at the university level.  Future research will be directed towards required, integrated technology pedagogy for post-secondary education.  She is excited to be creating and presenting performance works and critical theory focused on the intersection of dance and technology, and will continue to develop work that includes and investigates this developing field.
Tuesday Tunes