Frame Dance Company is made up of brilliant and passionate dancers, and our collaborating artists are pretty amazing, too. The following Framers and Friends have generously offered to serve as hosts at our annual FUNdraising Soirée. Meet them in their Framer statements and bios below and be impressed. Meet them in person at the Soirée and be inspired.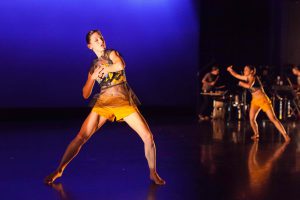 Jacquelyne Boe – Dance
Houston Press 100 Creatives; Dance Source Houston's Artist in Residence Program; 2019-2020 Lawndale Studio Artist Program.
"A Framer is any human who associates with Frame Dance and wants to be a part of it. I'm a Framer because I believe in Frame Dance's mission to empower Houstonians to communicate, inspire, and connect to the world and others through movement, community and artistic collaboration, and technology."
See more of Jacquelyne dancing with Frame Dance and Hopestone Dance, and performing her own choreography. Jacquelyne teaches dance with Frame Dance, the Hope Project, and Houston Ballet. Find her here online: http://jjboe.com/
Braden Hunt – Theater
Actor: Ensemble Theater, Main Street Theater, AD Players, Stages, Masquerade Theatre. Teaching Artist: AD Players
"I met Lydia Hance while doing a production with the late Horse Head Theatre Company in a production called The Sonic Life of a Giant Sea Tortoise by Toshiki Okada. The director, Philip Hays, wanted movement to inform the dialogue throughout and Lydia was hired as our movement coach. I was really inspired by the exercises Lydia guided us through and I continue to use them in my own training and in my teaching. I told Lydia that I wanted to work with her and continue to learn from her again.
"The next season Lydia was planning a piece that involved more narrative than she was accustomed to and invited me along to be in the show and help form the narrative. This show was called My Beloved and followed the lives of some high school students from the day of their senior prom to middle age. It was a brilliant blend of interactive theatre, narrative, and abstract exploration of the human struggle for connection. It's been truly one of my favorite works to be a part of thus far in my career.
"Since then I've been lucky enough to dance with Frame Dance Company in Water Day Dances, Metro Dances, and Let's Stay Home and Fight. I love to join the Multigen Dancers when I can and share in the community of valued authentic expression that Lydia has created."
See Braden in Frame Dance Productions, and on stages across Houston. Find him teaching at AD Players Performing Arts Academy (https://www.adplayers.org/performing-arts-academy). Read more about Braden's work here: https://www.broadwayworld.com/people/Braden-Hunt/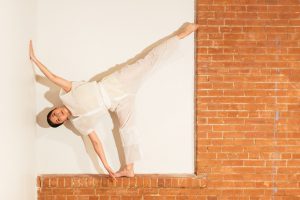 Laura Gutierrez – Dance
Dancer: Jonah Bokaer Choreography; William R. Kenan, Jr., Performing Arts Fellowship at Lincoln Center Education; Dance Magazine "25 to Watch."
"This year I had the pleasure of working the the Junior Framers and though it was an intimate gathering on Mondays the impact they had on me was a refreshing one.
"Choreographically, I focused on spacial design and how their bodies would move through where they would be performing in addition to what they would be performing. It's a combination of the two that makes dance so powerful and I wanted to share that with them.
"One thing that struck me was how there was a visible shift in their attitudes before and after class, every check in I'd ask how they were and since they were coming from school they were often sharing something from their day and their spirit and energies were low but by the end of class they were rejuvenated and it would always such a surprise to me to witness that outside of myself.
"I was reminded with this class how dance supports an individuals way of being in the world and also teaches students and teachers alike to be empathetic and communicative with others."
Laura dances her own choreography on stages and art spaces nationwide. She taught Frame Dance Production's Junior Framers Ensemble 2018-2019. Find Laura online at http://www.lauraegutierrez.com/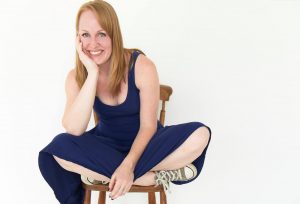 Ashley Horn – Dance
Ashley is a dancer, choreographer, filmmaker, costume designer, and artist from the Houston area. She is Frame Dance's costume designer, set collaborator, and a founding dancer. She is also a teacher in the early childhood dance classes at Frame Dance. Find Ashley online at http://ashleyhorndance.com/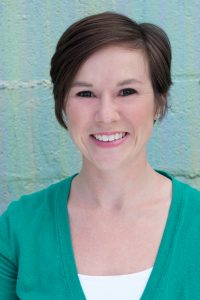 Jamie Williams – Dance
Jamie is a founding member of Aimed Dance, formerly Rednerrus Feil Dance Company. She has performed with Psophonia Dance Company, and with local independent artists Laura Gutierrez, Brittany Thetford-Deveau, and Rebekah Chappell. Jamie currently serves as a dance professor and the dance program coordinator for San Jacinto College.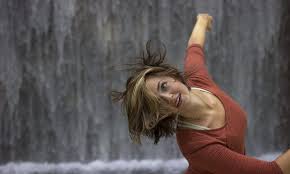 Emily Roy Sayre – Dance
Emily's career has included being featured in 225 Magazine, The Advocate newspaper, and VoyageHouston's Most Inspiring Stories. The choreographers and companies Emily has had the honor to work with include Uptown Dance Company, The Pilot Dance Project, Frame Dance Productions, Houston Grand Opera, Sean Curran, Julio Monge, Eric Sean Fogel, Christine Crest, Mina Estrada, and Jennifer Mabus. Emily also dapples in dance for camera work. You can find Emily online at https://emilyroysayre.com/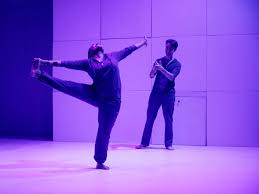 Callina Anderson – Theater
Callina is an actor with extensive theater experience in Houston, having performed with Ensemble Theater, Main Street Theater, Horse Head Theater, The MATCH, Mildred's Umbrella, Boiling Point Players, Cone Man Running Productions, Alley Theater's Houston Young Playwright Exchange, and as a regular actor with Interactive Theater. Callina collaborated with Frame Dance most recently in METRODances.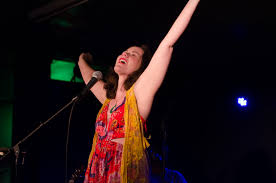 Alli Villines – Music, Theater
Alli is a Houston-based performer and voice teacher whom you may have seen in Horsehead Theatre Company's 2018 production of We're Gonna Die, or on The Christina and Alli Show, her weekly YouTube music show co-hosted with Christina Wells. Alli is a professional singer, ukulele player, voice teacher, and actor who has credits with the Alley Theatre, Houston Grand Opera, and Catastrophic Theatre Company. Alli performed with Frame Dance in METRODances. You can find Alli online at https://ukulalli.wordpress.com/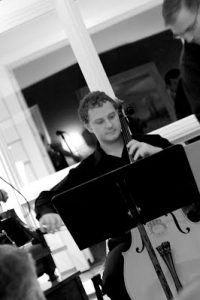 Patrick Moore – Music
Patrick Moore is Principal cellist with the Cypress Symphony and the Houston Latin American Philharmonic and is assistant principal cellist with the Opera in the Heights. An avid chamber music player, he is the cellist of the Axiom Quartet, and performs contemporary chamber music with the Aperio New Music Ensemble and the Foundation For Modern Music. Patrick maintains a private studio as adjunct faculty at the University of St.Thomas, and teaches with the University of St.Thomas' Music Preparatory School where The Axiom Quartet is the string quartet in residence. In addition, Patrick teaches at Axiom Quartet's annual String Quartet Camp and is on faculty at the American Festival for the Arts during the summer. Patrick and Axiom Quartet are long-time collaborators with Frame Dance Productions, including METRODances performances and premiering works by winners of the Frame Dance Composer Competition. Find Patrick online at http://www.moorecello.com/home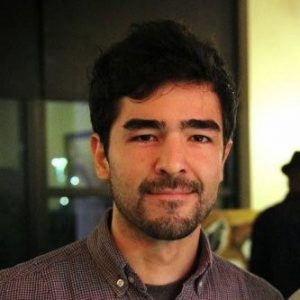 David Rivera – Film
David is Houston Ballet Audio/Video Content Manager. David's films were screened in the Cozy and Silken portions of Frame x Frame, Frame Dance Production's inaugural dance on film festival.
Photo Credits: Jacquelyne Boe by Lynn Lane; Laura Gutierrez by Lynn Lane; Emily Roy Sayre by Toriel Borst; Callina Anderson by Pin Lim/Forrest Photography; Alli Villines by Tasha Gorel