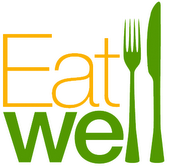 Love oatmeal cookies? These bite sized treats are perfect for YOU!

What you need:
3/4 Cup Peanut Butter, smooth

1/2 Cup Honey

1 1/4 Cup Rolled Oats

1/4 Cup Flax Seed

1/4 Teaspoon Cinnamon

1/4 Teaspoon Salt

1/2 Cup Raisins

White Chocolate to drizzle, optional
How you do it:
Warm peanut butter and honey in a microwave safe bowl for about 20-30 seconds or until soft.

Add remaining ingredients and stir well.

Place in the fridge and let sit for about 30 minutes.

Roll into bite sized balls.

Melt white chocolate chips in the microwave for about 1 minute.

Drizzle over the cinnamon raisin bites and let set.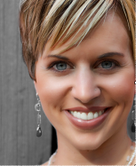 Jill Wentworth is leading us Wednesday by Wednesday into making better food choices and being more healthful. Tune in every Wednesday to get some great recipes and advice from someone who really knows health. In an effort to fuel her passion to serve as well has enhance the lives of others through their nutritional choices, she started 

Eat Well SA

(San Antonio). Her vision is to educate you on how to incorporate a healthy array of foods into your life. Eat Well is not a diet, nor does it embrace any one specific dietary agenda. She also offers customized programs that are educational and teach you the tools you need to maintain healthy, well balanced eating for your busy lives.