Eat Well Wednesday: Cake Balls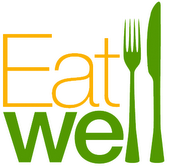 With yet another holiday right around the corner, I thought it would be appropriate to add a little sweet fun into the recipe mix.  I made this for our church small group and they were such a hit!
I am warning you, they are not "healthy".  They most definitely fall under the 20% rule.  Eat healthy 80% of the time and leave room for the 20% to be the occasional treat.  This mindful approach to eating, allows you to ditch the dieting, eat with pleasure, and without guilt.
So here is what you need for these tasty treats:
1 Package of Chocolate Oreos

6 oz of Cream cheese

8 oz of Bittersweet chocolate

Seasonal sprinkles (Optional)
Here is what you do:
In a food processor, combine the chocolate Oreos and cream cheese.  Process until smooth.  You might need to scrap down the sides a couple of times, you want it to be a pretty smooth cookie paste.

Form into small balls and place on a lined baking sheet.

Place in the freeze for 30 minutes.

Melt chocolate in the microwave or use a double broiler.

Remove cookie balls from the freeze and drop into melted chocolate.  Coat well.

Roll into sprinkles. Place back onto cookie sheet.

Freeze for another hour or until firm.

Store in an air tight container for up to two weeks.
——————————————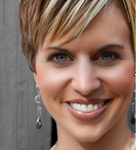 Jill Tarpey is leading us Wednesday by Wednesday into making better food choices and being more healthful. Tune in every Wednesday to get some great recipes and advice from someone who really knows health. In an effort to fuel her passion to serve as well has enhance the lives of others through their nutritional choices, she started Eat Well SA(San Antonio). Her vision is to educate you on how to incorporate a healthy array of foods into your life. Eat Well is not a diet, nor does it embrace any one specific dietary agenda. She also offers customized programs that are educational and teach you the tools you need to maintain healthy, well balanced eating for your busy lives.
Eat Well Wednesday
Uncategorized