Frame Dance Rehearsal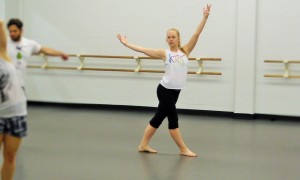 Yesterday in rehearsal, we celebrated Laura Gutierrez's birthday. We all laughed as her fellow dancers carried her throughout the room to Donna Lewis' "I love you, always forever." After starting off on a fun and energetic note, they wasted no time getting into the movement. Lydia taught the dancers new movement before reviewing their work from previous rehearsals. They experimented with different music to give their movements a more distinctive feel.
One of the new sections they learned was inspired by Lydia's visit to the Blanton Museum, where Frame Dance will be performing  September 18th.  The section involved using the space in an interactive walking  sequence, and is something I will look forward to seeing during the performance.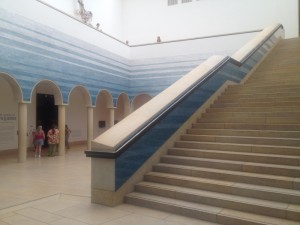 The dancers combined their previous work and new sections together weaving an intricate larger dance piece. The dancers took their cues from the different components of the music. The music for their next show is composed by Robert Honstein and named An Index of Possibility, which will be performed live at the Blanton Museum in Austin. Don't forget to mark your calendars, because this is a performance you won't want to miss!
Septemb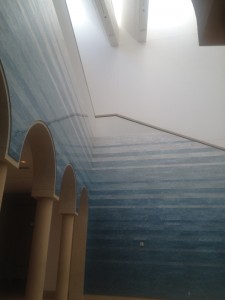 er 18, 2014 5:30pm 
Blanton Museum
Austin, TX