Exciting News
Happy Hump Day.  Make sure you check out the articles guest curator Mary Grimes gave us in the post below.  There's some great stuff in there.
I have some exciting news.  I have been chosen as co-curator of the Third Coast Dance Film Festival.  Dance-f0r-camera is a genre I am passionate about, and I couldn't be more thrilled to be curating a dance film festival that is moving forward with so much momentum.
Third Coast Dance Film Festival celebrates the intersection of contemporary dance and the moving image with a screening series of short dance films.  Currently entering its third season, Third Coast is an annual dance film festival based in Houston, TX.
The 2011 festival featured 13 short films, including international films from Canada, Russia, Germany, and England, as well as four films from local Houston dance film makers.  The 2011 festival is currently on tour and will be screening in the Kaleidoscope Arts Festival at Slippery Rock University on April 26, 2012.
I am eager to step into this curatorial role. Filmmakers, keep your eyes peeled for this year's call.
Last year's poster: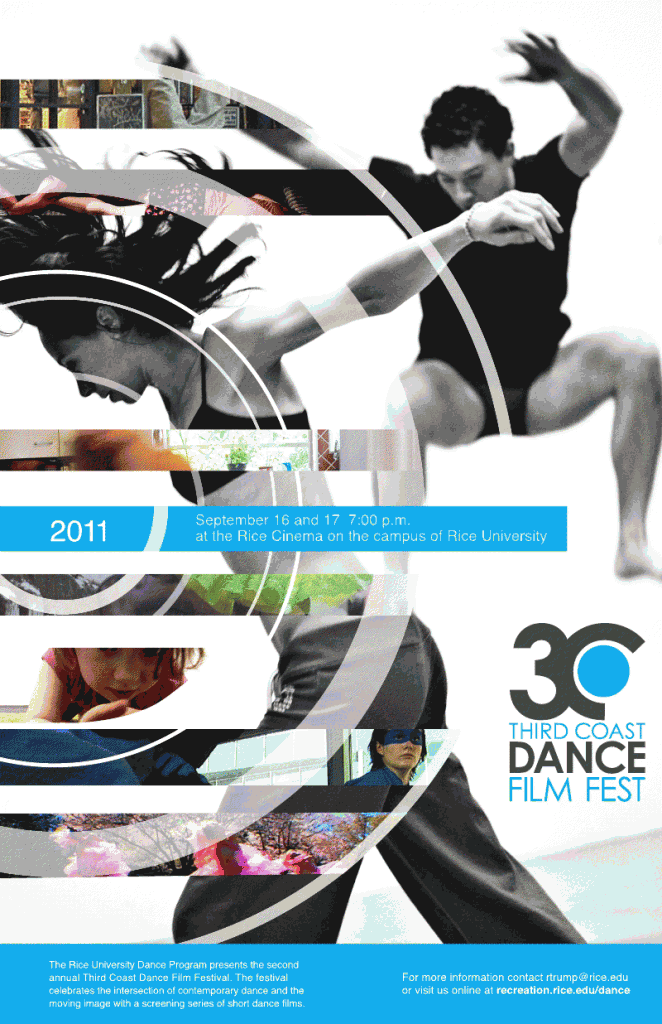 Uncategorized