Eat Well Wednesday!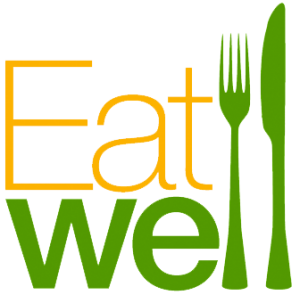 Happy Thanksgiving everyone!
Oh boy do I have an AWESOME recipe to share with you! Your family will love these sweet little treats that are bursting with the flavors of fall.
Serve up these sweet, whole grain pumpkin cupcakes to the kids at Thanksgiving and don't worry adults LOVE these too. They might even choose these over pumpkin pie!  You don't even have to tell them they are 100% whole grain, they will never know.
Ingredients:
Cupcake
2 cups Whole Wheat Pastry Flour
2 teaspoons Baking Powder
1 teaspoon Baking Soda
1/2 teaspoon Salt
2 teaspoons Cinnamon
1 teaspoon Ground ginger
1 teaspoon Ground nutmeg
4 Large Eggs
2 cups Canned Pumpkin
1 1/2 cup Brown Sugar (You can also use Stevia baking replacement to reduce the sugar. I did and they turned out great!!)
1/2 cup Olive Oil
Frosting
8oz Cream Cheese
1/2 cup Butter, softened
1/8 teaspoon Salt
1/2 teaspoon Vanilla extract
1/2 teaspoon Cinnamon
1 tablespoon Maple Syrup
1 cup Powdered Sugar
Directions
Step 1:  Preheat oven to 350
Step 2:  Line 24 muffin tins with paper liners
Step 3:  In a medium bowl, combine flour, baking powder, baking soda, salt, cinnamon, ginger and nutmeg.
Step 4:  In a large bowl, whisk eggs and add pumpkin, sugar (or baking stevia substitute), and olive oil.
Step 5:  Add the dry ingredients to the wet ingredients and stir until well combined.
Step 6:  Divide among the muffin tins and bake for 20 minutes or until the toothpick test comes out clean.
Step 7:  While the cupcakes are baking, prepare the frosting.
Step 8:  In a bowl, mix the butter and cream cheese until well combined. Add the salt, vanilla, cinnamon, maple syrup and mix well.
Add the powdered sugar 1/2 cup at a time and mix until fluffy.
Place icing in the fridge until cupcakes are cooled and ready to ice!
Remember to eat well!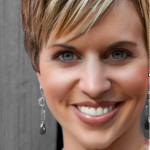 Jill Tarpey is leading us Wednesday by Wednesday into making better food choices and being more healthful.  Tune in every Wednesday to get some great recipes and advice from someone who really knows health.  In an effort to fuel her passion to serve as well has enhance the lives of others through their nutritional choices, she started Eat Well SA (San Antonio). Her vision is to educate you on how to incorporate a healthy array of foods into your life.  Eat Well is not a diet, nor does it embrace any one specific dietary agenda. She also offers customized programs that are educational and teach you the tools you need to maintain healthy, well balanced eating for your busy lives.

Eat Well Wednesday
Uncategorized