MFA Monday!
Welcome Back Framers!  I hope everyone had a great Thanksgiving last weekend! Here is a new MFA Monday for all of you!
For those of  you who might not know…The "MFA Monday" series features the musings of local Master of Fine Arts holders. Enjoy their thoughts on the process of attaining an MFA!
——————————————
          Angela Falcone!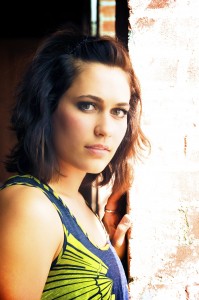 Angela Falcone, a Houston native, graduated from Friendswood High School in 2007. She was a member of the drill team, the Friendswood Wranglerettes, where she held the title of Grand Marshal. After graduating, she followed her dream and tried out for the Kilgore College Rangerettes. She had the honor of being chosen as the Freshmen Sergeant and Swingster her freshman year, and received the greatest honor of being chosen as Captain her sophomore year. Following graduation from Kilgore College with an Associate in Fine Arts, she was accepted to the University of Texas at Austin, where she holds a B.F.A. in Dance. Angela currently attends Texas Woman's University in Denton, Texas where she is pursuing her M.F.A. in Dance. She is specifically interested in shifting the paradigm of high school drill team by reinvigorating the choreographic process and bringing a somatic awareness to high school dancers' bodies.
———————————————————————————————————————————————————————-
Oh grad school…
Being a current first year M.F.A. candidate/student at Texas Woman's University, I have quickly learned the heightened expectations of a graduate student.   One of my professors, Sarah Gamblin, said one afternoon, "you must do everything to the nth degree."  After she mentioned this revelation about graduate school, my life has been turned upside down.  I am in my second semester of what everyone calls the "first year" and the journey has been everything I have expected…challenging, stressful, and rewarding. Not only am I tested mentally and physically every day, I am one part of a community striving to better themselves as artists and as dancers.  Below are three revelations I have had about this journey…so far.
1. You can never "over do" an assignment. 
I have always been an "A" student throughout my academic career, but I have never had the pressure of succeeding and/or being challenged to this degree.  If you think you are doing the assignment "correctly," better think again.  I have quickly learned the expectation of an assignment is truly infinite.  If it is one blog entry for .5 points of your overall grade, you better be writing that blog as if it is your proposal for your final paper. Having adapted to this type of expectation over the past semester, I am rapidly becoming a better writer, thinker, innovator, and creator.  I am so thankful for this revelation!
2. It is not the "what" that is important anymore, but the "so what."
I am one of the many students at TWU that went straight from undergrad to graduate school.  In saying that, I have quickly realized within my very first class, I need to dive deeper into the topic at hand.  Regurgitating information (like a banking system education) is not the expected anymore.  When stating anything, I now know I need to find connections, anomalies, dichotomies, and/or possible links between any and all things, no matter the significance (because everything means something).  I am still working through the kinks of this revelation in my writing.
3. Process! Process! Process!
My background mainly consists of drill team training, which is coined (in the dance community) as a genre that does not challenge process and is completely final-product based. I would like to shift this paradigm and invite improvisation and collaboration into the drill team process.  Normally when I choreograph, I would have every detail planned out ahead of time, but now, I am well aware of the possibilities of improvisation and provocation (Larry Lavender's term). This semester, I have had many revelations in my own choreographic process.  I am granted four hours a week with my dancers, which is just enough time to play, experiment, create, and collaborate.  The process of creating work has truly been stimulating and invigorating.
These revelations have truly shaped the artist I am becoming.  I hope to one day be able to succinctly articulate how the impact of dance has had on my life, but until next time…
————————–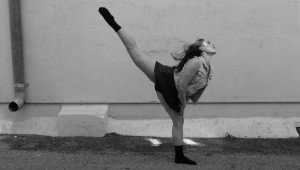 Happy Monday!
MFA Mondays