Eat Well Wednesday: Energy Bites!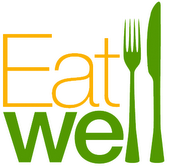 Looking for more energy? 
Some of us rely on coffee to give us that afternoon boost.  Others gravitate towards sodas and sugary snacks. The answer can be a simple as fueling our bodies with high quality, unprocessed whole foods and snacks.  A few weeks ago we talked about Protein Bars, what exactly is in them, and if they were a beneficial part of a healthy diet.  If you missed it, you can check it out HERE.
In an effort to remove more processed food from our diets, these little energy bites would be the perfect alternative to processed protein bars.  They will give you the energy boost you are looking for, thanks to the whole grains, healthy fats, and natural sugars (honey), without having to consume highly processed, sugar filled snacks that have little to no nutritional value.
I whipped up a batch of these no bake energy bites for my sister-in-law who just had a beautiful baby girl last week.  With two other kids under the age of 4 in the house, there is no doubt she needs as much energy as she can get.  The kids loved these and they were the perfect little snack for those night time nursing sessions and long, busy days.
Keep a stash in the fridge at work and at home and you will always have a healthy, go to snack at your fingertips.

Ingredients
1 cup Old Fashioned Oats
1 cup Coconut, Shredded
1/2 cup Peanut butter, natural and smooth
1/2 cup Ground Flax seed
1/2 cup Dark Chocolate Chips ((Carob chips if you are dairy free))
1/3 cup Honey
1 teaspoon Vanilla
Directions
Combine all ingredients in a bowl and mix well.
Place in fridge and let sit for about minutes
Remove from fridge, roll into balls and place in an airtight container for 1 week in the fridge.
What is your favorite go to snack?  Leave a comment below! 🙂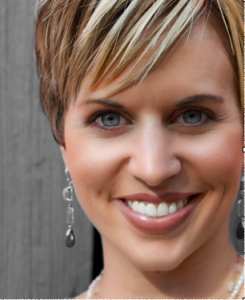 Jill Wentworth is leading us Wednesday by Wednesday into making better food choices and being more healthful. Tune in every Wednesday to get some great recipes and advice from someone who really knows health. In an effort to fuel her passion to serve as well has enhance the lives of others through their nutritional choices, she started Eat Well SA(San Antonio). Her vision is to educate you on how to incorporate a healthy array of foods into your life. Eat Well is not a diet, nor does it embrace any one specific dietary agenda. She also offers customized programs that are educational and teach you the tools you need to maintain healthy, well balanced eating for your busy lives.
Eat Well Wednesday
Uncategorized