Eat Well Wednesday: Fridge Dump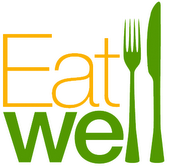 A healthy body is built by healthy, whole, unprocessed foods.  If you want to eat well you need to have good, nutritious foods readily available.
Since your pantry and fridge are the base for your healthy meals, that is where we will start.
Here is a picture of our fridge, prepped and ready to go for the week and stuffed with vibrant colors and fresh, whole foods.
We eat most of our meals at home, in fact, we rarely eat out.  So yes, we really do eat ALL of this food. By the end of the week, this fridge will be almost empty.
Remove these foods from your fridge
Conventional milk/dairy/butter
Processed Cheese
Artificial flavored and sweetened yogurt (Yoplait)
Juice
Soda
Packaged deli meats
Conventional eggs
Frozen dinners
Fill Your Fridge
Vegetables (the more color the better!)
Fruits
Organic, hormone free, vegetarian fed chicken
Organic, Omega 3 enhanced eggs
Organic, grass fed beef
Almond milk/Hemp milk
Organic milk
Organic cheese
Greek yogurt (Plain 0% or 2%)
Low sodium deli meats
Frozen veggies
Frozen fruits
Look for these brands of foods at the store, they are usually well balanced and provide healthier options.
Chobani
Nature's Gate
Kashi
Earth Balance
Almond Breeze/Blue Diamond
Applegate
How can you change the foods in your fridge to support a more healthy and balanced lifestyle?
Leave a comment below and let us know.  Be Well.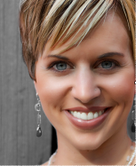 Jill Tarpey is leading us Wednesday by Wednesday into making better food choices and being more healthful. Tune in every Wednesday to get some great recipes and advice from someone who really knows health. In an effort to fuel her passion to serve as well has enhance the lives of others through their nutritional choices, she started Eat Well SA(San Antonio). Her vision is to educate you on how to incorporate a healthy array of foods into your life. Eat Well is not a diet, nor does it embrace any one specific dietary agenda. She also offers customized programs that are educational and teach you the tools you need to maintain healthy, well balanced eating for your busy lives.
Eat Well Wednesday
Uncategorized