Wellness Wednesday: cook with me tonight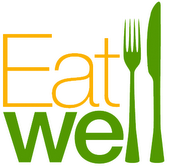 Hi Framers,
I have recently rediscovered the crock pot meal (after a wonderful reminder from #FrameMom.)  So both Monday and Tuesday, I've made different slow cooker dishes, and tonight I will try a third.  Will you join me?
Monday, I made orange glazed turkey meatballs. The recipe calls for regular, beef meatballs, but I wanted to try something a little lower in fat and still high in protein.  The recipe I used is here.  They were pretty delicious, better than I thought.  I do think they are best for a buffet or appetizer.
Tuesday, I made a taco pulled chicken salad.  It called for taco shells or tostadas, but I broke up a few blue corn chips and put it on a bed of lettuce and made it a taco salad.  This was VERY good and I would recommend it.  I also made my own seasonings instead of buying the packets.  Made me feel a little bit healthier.  I am always a fan of knowing what exactly is in my food.  (control freak?)
Tonight, I plan to make Sesame Chicken and serve it over spinach.  I'll be following this recipe.  Join me?  Ingredients: chicken breasts, salt and pepper, honey, soy sauce, onion, ketchup, olive oil, minced garlic, red pepper flakes, cornstarch, sesame seeds.
Eat Well Wednesday
Uncategorized