Ecouter Recap and Thesis Thursday!
Hey Framers!
We've been recovering from our  jam-packed show week and Lydia's tooth surgery 🙁 (Leave her a get well message in the comments!) Hope you have had a wonderful week! Almost the weekend!
Ecouter was FABULOUS last weekend – each night was close to capacity and filled with local talent! A BIG thank you to all who came out and supported the event!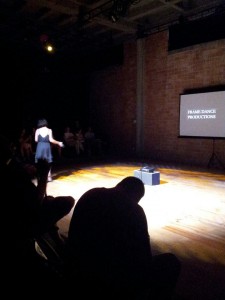 ——————————–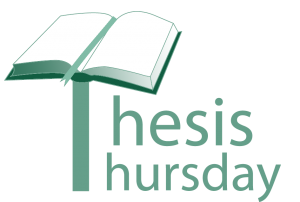 Now onto Thesis Thursday! Written by Frame Development Assistant, Lena Silva.
In case you're not caught up with Frame's newest weekly series, Thesis Thursday, you can catch up on the last three blog posts here. In a nutshell, this series features installments of my senior thesis written for Rice University's Center for the Study of Women, Gender and Sexuality. It explores the topics of Contact Improvisation, Feminism, feminist performance art, and female empowerment through movement.
If you don't have time to read through the past blogs, have no fear! Here's a re-cap of my general thesis statement:
I will argue that CI is a complex feminist practice. The relationship CI has to feminism is complex because it is not inherently feminist, but enables women to have a feminist experience.
This week will feature Part I of II blogs detailing the connections between CI founder Steve Paxton and radical feminist Yvonne Rainer.
Ch. I Part III. Contact Improvisation and Feminist Influences 
As a white, unconsciously ambiguous artist, oblivious to art world sexism and racism and ensconced in dancing (a socially acceptable female pursuit), I started reading…Sisterhood is Powerful…Scum Manifesto and…Dialectics of Sex. I had never thought of myself as belonging to an oppressed group – nor privileged one, for that matter – especially as I began to achieve recognition.[1]
These words belong to Yvonne Rainer, a colleague who danced alongside Paxton under Cunningham and in the Judson Dance Theatre. She became intimately involved in the women's rights movement and declared herself a "political lesbian."[2] She is today renowned as the quintessential feminist performance artist, and has received the prestigious MacArthur Foundation Fellowship in 1990 and two Guggenheim Fellowships. She is widely known for her solo dance "Three Seascapes" (1962), in which the female dancer performed a screaming fit downstage in a pile of gauze and a black overcoat. Sally Banes notes that critics have understood Rainer's piece as feminist in the sense that the screaming dancer's actions "…may be seen as a critique of hysteria – that is, of the female dancer's image as gripped by out-of-control emotion."[3] This criticism of hysteria is common to many feminist writers of the time period including the author of one of the above-mentioned texts, Shulamith Firestone.
Yvonne Rainer on the cover of her autobiography, Feelings Are Facts.
In 1970, Paxton joined the Grand Union improvisational dance company spearheaded by Yvonne Rainer. The Grand Union was a collective of nine performers, many of whom had danced together for many years, like Paxton and Rainer, who gathered to investigate dance, theatre and performance.[4]  Rainer's piece entitled Continuous Project-Altered Daily (CP-AD) was the pivotal work that led to the consolidation of the group. CP-AD was named to describe the ever-changing process that was the "show" seen by audiences. This "show" entailed an anarchic, free-associative performance with dialogue, props, costumes and music. The show was an exploration of the dance-making process, which included both improvisation and choreography, as well as pedestrian and professional movement.
Steve Paxton
            The organization of the Grand Union allowed members to "participate equally, without employing social hierarchies in the group."[5] Paxton thoroughly enjoyed "…the development of trust within the group, the necessary precondition of mutual agreement for dependency, the pleasure of establishing firm communication and sharing explorations."[6] He was critical of the dictatorial hierarchies that were often imposed within traditional ballet, modern and even post-modern dance companies. He wrote: "It was the star system. It is difficult to make the general public understand other systems, inundated as we are with the exploitation of personality and appearance in every aspect of theatre. Though this basic poverty of understanding on the audiences' part is a drag, unique and personalized forms have been emerging, such as those seen in…the Grand Union."[7] Yet again, Paxton prioritized the opening up of new "systems" of movement beyond the exploitative nature of commercial dance in a capitalist society.
The performances by the Grand Union would last for several hours often with no set beginning or end; the audience would ebb and flow. Grand Union performances were opposed to the commonplace paradigm of dance shows that relied on stylized manipulation of dancers' bodies to entertain audiences. The emphases put on democratic leadership and decision-making led to performances in which no single dancer was the "star," which also broke from the traditional dance show paradigm. The "star" was the spontaneous process itself that manifested onstage, a process that had been previously discussed and conceptualized in a democratic manner and a process that gave, according to Sally Banes, "…permission for the dancers to make choices and exercise freedom within an overall structure."[8]
With such a high level of cooperation and exchange, Yvonne Rainer's feminist practices that were anti-hierarchical and overtly anti-sexist become more than perfunctory detail and venture into the realm of purposefully influential. Rainer was a self-proclaimed "political lesbian" who responded to Audre Lorde's famous quote: "You can't dismantle the master's house using the master's tools" with "You can, if you expose the tools."[9] The main "tools" that Rainer may have been referring to are the patriarchal organization of society and commercialization of nearly every facet of humanity that, through art, can be exposed and symbolically challenged and changed. The political exploration and experimental dance processes spearheaded by Rainer and complimented by her feminist ideology epitomize the early work of the Grand Union, and strongly influenced the work of Paxton who was often featured in Rainer's work and often used Rainer in his own pieces.
---
MFA Mondays