Eat Well Wednesday: Carrot Cake Balls!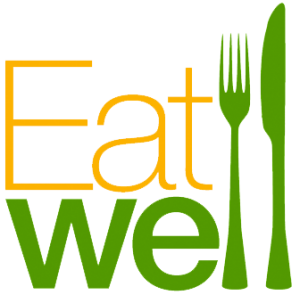 Happy Wednesday Framers!
I don't know about you but I LOVE carrot cake.  My favorite sweet treat for sure!
Unfortunately, a slice of carrot cake (well at least the size slice that I would want) can really add some calories and sugar to my daily tally. Every once in a while it is OK.  Life is about balance.
But I would love to have a little taste of it everyday.  Instead of keeping a carrot cake around the house, which would be so tempting, I decided to whip up some Carrot Cake Bites.
I love the portion control that bite sized treats offer because it allows you to keep things in check.  You can enjoy one or two and get your sweet fix without feeling that you are going into a sugar coma.
This recipe makes about 22 Carrot Cake Bites and they come in at around 100 calories and 4 grams of sugar per bite.  Great nutrition stats for this yummy treat!!
Really, really simple.  You don't even have to turn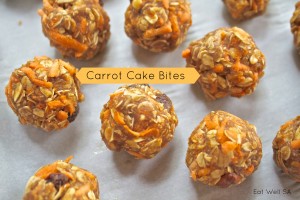 Here is what you need:
1 1/2 cups old-fashioned oats
1/3 cups unroasted pecans, chopped
1 tbsp ground flax seed
3/4 cup almond butter
3 tbsp agave nectar or honey
1/4 tsp ground cinnamon
3/4 cup (packed) grated carrot
1/3 cup raisins
Here is what you do:
In a large bowl, mix together the oats, pecans and flax seed.
Stir in the almond butter, agave nectar and cinnamon until well combined.
Stir in the grated carrot and raisins.
Using 2 tablespoons (packed) of the mixture for each bite, roll the mixture into bite-sized balls. Using a medium-sized cookie scoop makes this process easier. Also, spray your hands with cooking spray to stop the mixture from sticking.
Place the granola bites on a baking sheet, cover and refrigerate for 1 hour. Serve.
Eat Well Wednesday
Uncategorized