Dinner / Dance 19: Meet Roxi Wright
Hi Framers,
This next performance, Dinner / Dance 19 is taking a turn from our usual abstraction.  Because the event is a multi-course dinner, and we are navigating subject matter from planting to eating, I realized a huge part of dining is the drama and dialogue we have on a daily basis while eating a meal.  We've been working with some funny, and hopefully identifiable characters in rehearsal.  And now it's time to begin introducing you to them.
Allow us to introduce:
Roxi Wright
(aka Danielle Gonzaba)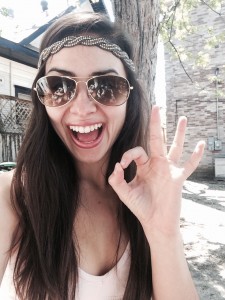 Roxi Wright is a summer intern with Search Optimizer.  She is the youngest daughter of 4; her parents are successful business people.  She is currently in college studying business.  While she'd rather do nothing over her summer break except be with her friends in Austin, she's working to make friends with all the employees because she feels pressure to be hired by Search Optimizer when she graduates. So she's putting on her game face. What drives her?  Love and acceptance, and as the youngest of four, she's used to being the center of attention without having to work for it.  Also: she's in a sorority.
Come meet the characters on Thursday, May 1 at 7:30pm at Tony's Mexican Restaurant. 2222 Ella Blvd, Houston, TX 77008.
Tickets to Dinner / Dance 19 are limited!  Get them here.
Interviews