2013 Frame Dance Composition Competition Winner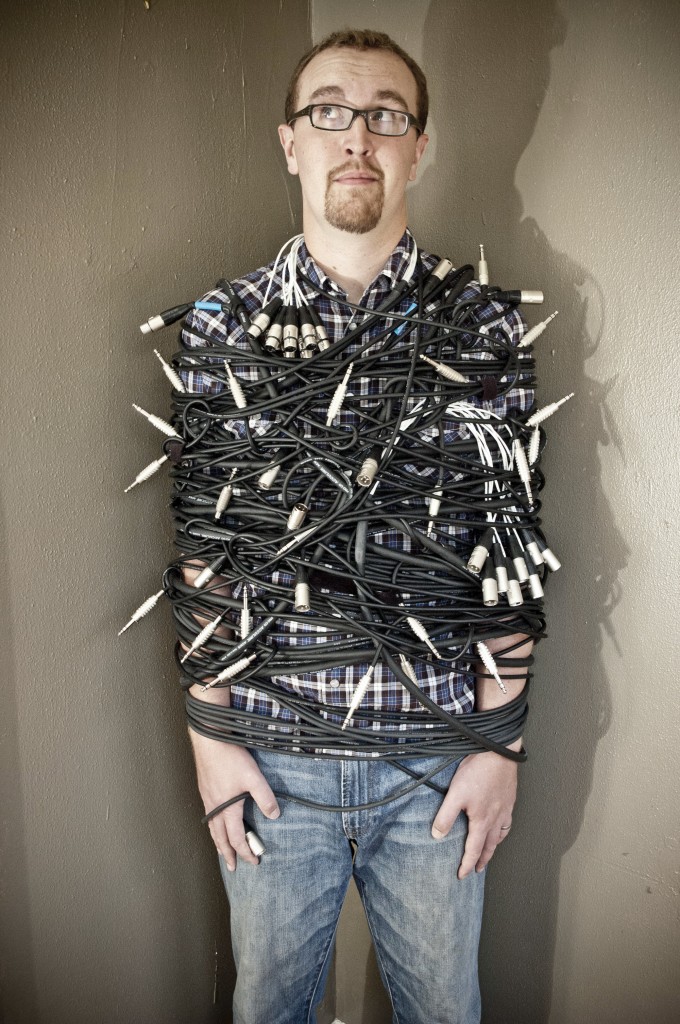 Congratulations to Robert McClure, winner of Frame Dance Productions Composition Competition.  His piece Integrated Elements No. 3 "Divide by Five" for gyil and tape was selected to be the music for our premiere this spring.
Robert McClure is a composer of chamber, electronic, and percussion music.  He completed a Masters Degree in Composition from the University of Arizona.  He is currently a DMA Candidate at Rice University where he serves as the Rice Electronic Music LABS Teaching Assistant.  His main composition teachers have been Dan Asia, Shih-Hui Chen, Richard Lavenda, Kurt Stallmann, and Craig Walsh.  He has also taken lessons with Donald Crockett and Yehudi Wyner.
Robert's music has been performed nationally by the Bowling Green State University Percussion Ensemble, the University of Arizona Percussion Ensemble, The Del Mar Percussion Ensemble, the CSU-Long Beach Percussion Ensemble, the Sonora Winds, the Ironworks Percussion Duo, Da Camera of Houston, the Foundation for Modern Music, and the Toledo Symphony Orchestra among others.
He has been commissioned by individuals such as Becky Morris, Joshua Priest, Eric Hines, Kyle Maxwell-Doherty, Aaron Levy, Lisa Kachouee  and the University of Arizona Steel Bands, the Catalina Foothills High School Steel Bands, the IronWorks Percussion Duo, the Bowling Green State University Student Percussion Association, Trio Sonora, the Mid-American Center for Contemporary Music, and the Toledo Symphony Orchestra.
His music has been included in such festivals as LaTex Electronic Music Festival, North American Saxophone Alliance Conference, the University of Central Missouri New Music Festival, the Electronic Music Midwest Festival, Bowling Green State University MAACM 2012 New Music Festival, and SEAMUS 2011 (Society for Electro Acoustic Music in the United States).
Robert's music is published by Bachovich Music Publications, Innovative Percussion, Media Press Inc., Purple Frog Press, Resolute Publications, and Tapspace Publications.  Recent and upcoming projects include The Gate for string quartet and computer choreographed by the Art.if.Act Dance Project, Music Box 9 for ensemble written for Houston's outsider art environment, The Orange Show, and a piece for vibraphone and computer commissioned by Stephen Tobin.
Let's welcome him to the Frame fun!
Past Winners
2012- Charles Halka
2011- Micah Clark
Interviews