Wrap-up
I feel like I'm in a bit of a dance coma. Last weekend was both the premiere of Satin Stitch at Spacetaker and a screening with new live music by Chris Becker of Frame dance-for-camera At First, Delights at Frenetic Theater. The weekend before that was the premiere of a section of Mortar, Sylphs Wrote at Diverse Works. And this week the dancers have off for our spring break. So no rehearsals, and I haven't entered into that space either. I've mostly been working and prepping and game-plan-making. Today I will re-enter the choreography and make plans for the upcoming rehearsals. Mortar, Sylphs Wrote is about to hit the Houston scene, so don't miss it. Its premiere, in its entirety, will be April 16 and 17 at the Hope Center, 7:30 pm. Then on May 15 we will show a different excerpt at 2pm at Barnevelder, and then on May 21 at Archway Gallery we will show the piece, slightly altered for the new space. The gallery will be filled with the artwork of Donna E. Perkins, a beautiful collaborator from our piece Points and Coordinates. You may recall that she comes in and draws the line she sees the dancers making in rehearsals and performances and then creates beautiful paintings.  You can read about our collaboration here.
So here are the dates again:
April 16,17 at Hope Center in Montrose 7:30 pm, $5
May 15 at Barnevelder Movement Arts Complex in downtown Houston, 2pm
May 21 at Archway Gallery 7:30 pm, FREE
COMING JUNE 2011:
Frame Dance Productions in Big Range Dance Festival, Houston.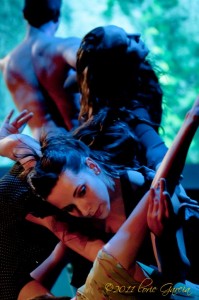 Uncategorized