We Love Dance Advantage!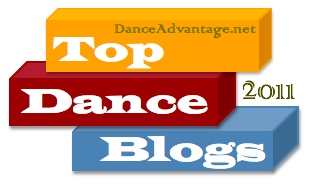 Frame loves Dance Advantage, the fabulous blog by Nichelle Strzepek found at www.danceadvantage.net.  Many a time, our "links we like friday" come from articles I've read on Dance Advantage.  They are hosting the 2nd Annual Top Dance Blog Contest.  To vote for us, just comment below! Each comment helps us in this contest.  Comment away!
Thanks for your support!
Uncategorized