Tuesday Tunes!
We're loving Tuesday Tunes, which features the musical musings of our favorite artists! This week we have our very own framer and dancer extraordinaire:

Jacquelyne Boe!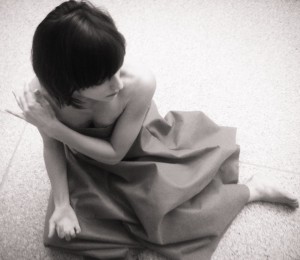 Jacquleyne Jay Boe received her BFA from the University of Oklahoma, where she graduated as the Graduate of the Year from the Weitzenhoffer Family College of Fine Arts. In the process of receiving her BFA, she had the pleasure of dancing works by Alvin Ailey, Robert Battle, Mark Dendy, Jean Erdman, Austin Hartel and Pilobolus Dance Theater. Immediately out of college she performed internationally with Hartel Dance Group and The National Ballet of Paraguay in Asuncion, Paraguay. She also worked with Erick Hawkins Dance during Erick Hawkins Centennial celebration at venues such as Jacobs Pillow and the 92nd Y New York City, NY. Since moving back to Houston, she has worked with Frame Dance Productions, Hope Stone Inc., NobleMotion Dance, Alex Soares, Teresa Chapman and Recked Productions. Boe loves teaching all levels of dance and values human connections.
What music inspires you the most in the classroom; in the choreographic process? 
I am inspired by music that surprises and takes the mind on a journey.
What are your three favorite tracks to each a class to?
Recently, I have had live music in my classes by Kirk Suddreath and Kristen Jensen. So I did not know this one off the top of my head. I did some research in the iTunes play lists that I have made for teaching. Breathe Extended Version Mix by Telepopmusik is a staple for my floor warm-up, an audible reminder to breathe. Disneylandia by Jorge Drexler is a nice choice for the circular rond de jambe. The Avalanches song Frontier Psychiatrist is an eclectic choice of music, changing quality constantly. I like to use this for the choreography part of my class.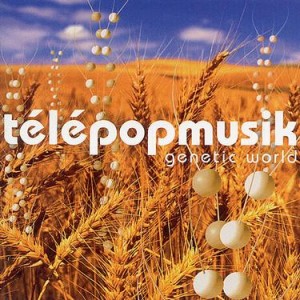 What are your top tracks to get the rehearsal process going?
Always different and depends the on day. The other week I choreographed a section of my evening length work "What Lies in Wonder" and the cast warmed up to rap music that I listened to when I was in High School. Now, I don't listen to rap very often but the rehearsal called for that type of music to inspire.
Pick 5 tracks that should be on every dancer's iPod?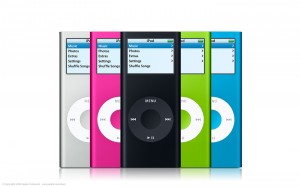 Any classic tracks by Nina Simone, Patsy Cline and The Temptations.
Do you have a 'secret weapon' song or artist when you need go-to inspiration?
Oh yeah! My secret weapon is my own voice. Sometimes I sing for the leg swings portion of my class when I do not have the pleasure of a live musician. 
Look forward to more music inspirations next week!
Have a Terrific Tuesday! 🙂
Tuesday Tunes