The Persistence of Vision
Hi Framers!  We have some more great news about another Framer's show coming up tomorrow!  Dancer and Costume Designer
Ashley Horn
has an exciting show this Sunday at
Frenetic Theater
, 7pm.  I am thrilled to be a part of it!  The rehearsal process has been very exciting as she is testing the limits of our memory with movement and structure.  Find out more below and see the photos by Ashley Horn; Dancers: Shanon Adams, Lydia Hance and Mallory Horn.
The Persistence of Vision is an exploration of the ways that subtle evolutions in memories can compound, and over time transform events into things very different from the truth.  Persistence also touches on the difficulties people may have relating when their shared memories, believed to be identical, are disparate.
Dancers were each given varying amounts of information about the process, choreography, and structure and were asked to make decisions based on what they did or did not know.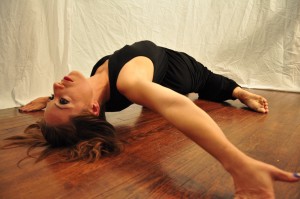 A set made of monochromatic symbolic items will be divided into compartmentalized sectors which dancers and audience move through.  The piece is set up as an installation and is meant to be seen by the audience from the inside, with viewers free to move from sector to sector at their own pace.
See you Sunday at 7pm!
Lydia
Performances/Screenings