Hello, Framers! The dancers continued their fight for the number one spot in last night's show. For the first time this season, the Top 10 were separated from their partners, and given SYTYCD  All-Star dancers.
According to your votes from our SYTYCD Survey, Jacque LeWarne will win it all, and Tanisha Belnap and Emilio Dosal will go home
. Let's find out if you're right!  
So You Think You Can Dance: Top 10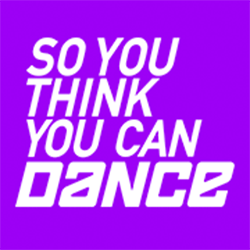 The top 10 dancers, of course, started the night with a very colorful spark! Dressed in all  neon colors, the dancers performed a fun routine choreographed by Jamal Sims. Last  night's guest judge was Olympic gold medalist Tara Lipinski! We also learned that after  each Top 10 dancer performed, we would learn whether they would be safe, or in danger  of  going home.
First dancer of the night was Bridget Whitman paired with All-Star Brandon Bryant. For  the first time in So You Think You Can Dance history a Bollywood Disco dance was  performed, and it was choreographed by Nakul Dev Mahajan. Host Cat Deely revealed that  Bridget is in danger of going home. Next up is ballroom dancer Tanisha Belnap with All-  Star Ryan Di Lello. While dancing their Argentine tango, the dancers performed  impressive footwork. Tanisha seemed right at home with her dancing, and I think it  was her best dance of the season.  Our dancer from Houston, Emilio Dosal was up next  with his partner Jasmine Harper. He was portraying a king, and Jasmine was the king's pet snake. Emilio really showed of his talent and knowledge of hip hop dance. He is in danger of going home. Valerie Rocky and partner Ade Obayomi performed a very uncertain jazz routine. Valerie's regular cheery personality was challenged by choreographer Tyce Diorio. The judges remarked that her routine seemed "emotionally inconsistent." Though she had criticize from the judges, she was safe from elimination. Another dancer that wasn't at his strongest last night, was Rudy Abreu with All-Star Jenna Johnson. Their cha-cha, featured Jenna more than Rudy, and he definitely let her presence overpower his in the dance. America voted Rudy safe from leaving the show this week.
Another SYTYCD first, is a contemporary ballet duet choreographed by Travis Wall for dancer Jacque LeWarne and previous dancer Chehon Wespi-Tschopp. Jacque slipped back on her pointe shoes for the first time in weeks. Their dance was accompanied by the perfecting lighting, which showed their graceful shadows on the wall. Despite the exquisite performance, Jacque was voted in danger of elimination. Next dancer to hit the stage was Ricky Ubeda with All-Star Lauren Froderman, their 'party' themed jazz routine was choreographed by Mandy Moore. His impressive moves, sure did impress voters, because he was safe from elimination. The next dance was a Broadway routine  choreographed by SpencerLiff, for dancer Casey Askew and All-Star Kathryn McCormick. The romantic piece was accompanied by the popular Broadway song Maybe This Time by Liza Minnelli from the musical Cabaret. Casey is safe from elimination. One of my favorite performances of the night was Jessica with tWitch with a fun and flirty jazz routine. Last dancer to perform was Zack Everhart with Amy Yakima. Their dance was choreographed by my favorite Sonya Tayeh.  The dance told the story of one of Sonya's friends who passed away, creating a deep and touching performance.
After each dancer had performed, singer Christina Perri took the stage and sang a song I love. Dancing with her were All-Stars Chehon Wespi-Tschop and Kathryn McCormick
We unfortunately had to say goodbye to Emilio and Bridget. (You were right about Emilio!) The All-Star pairings were announced at the end of the show. Jacque with All-Star tWitch, Ricky with All-Star Jaimie, Tanisha with All-Star Nick, Rudy with All-Star Allison, Valerie with All-Star Ryan, Zack with All-Star Makenzie, Casey with All-Star Comfort, and finally Jessica with All-Star Will.