Happy Friday!  Seriously my favorite day of the week.
Last night was a treat because I saw Framer Laura Gutierrez
perform in CounterCurrent, is a five-day festival of bold experimental art presented by the Mitchell Center. Occupying a range of unexpected sites in the city of Houston, CounterCurrent includes audio and visual installation, live performance, and participatory events by artists from around the world. Collaborations with dynamic organizations and artists in the Houston community are included as well as fresh new works by University of Houston faculty and students.
Laura is performing a work called Eclipse by Jonah Bokaer.  A collaboration between choreographer Bokaer and visual artist McCall, ECLIPSE is a multidisciplinary performance that integrates choreography, light, visual design, and an audio-visual time score to arrive at altered ways of viewing a performance. ECLIPSE features four dancers, with a special appearance by Bokaer.
May I say, Laura, you were STUNNING.  So proud of you.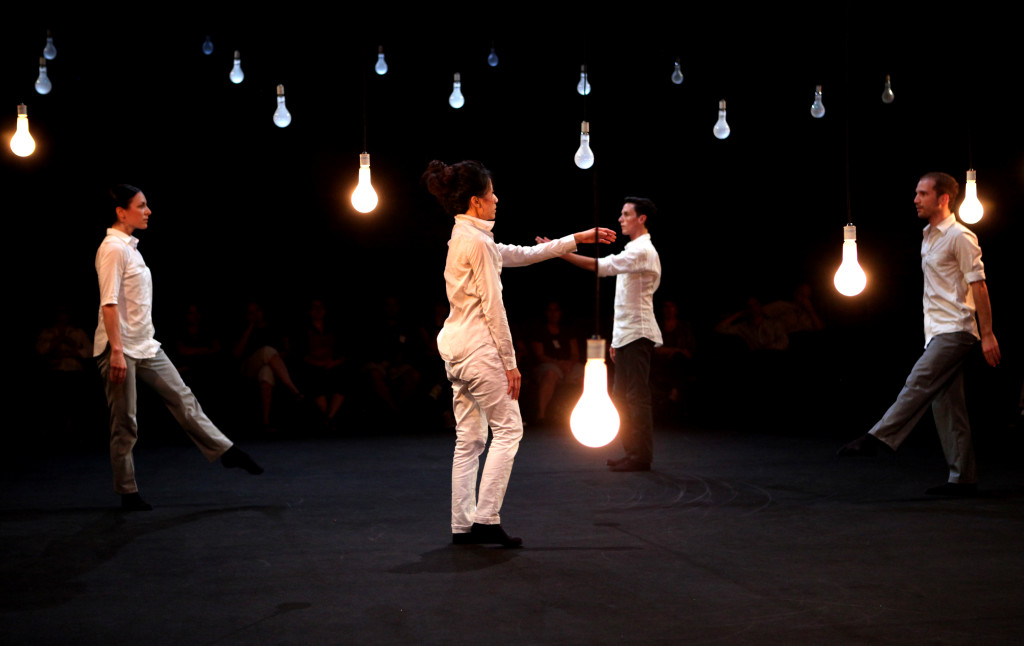 The dancing was so clean.  I kept thinking of cold running water.  If you can, be sure to check out the additional events at this festival.
See you 'round the arts scene,
Lydia