Sunday Brunch
Let's have pretend Sunday Brunch together to introduce our new Frame Dance staff.
The Brunchers
Lydia Hance, Founder and Artistic Director
Brunch Spot: Pondicheri
Brunch Dish: Almond roti frankie or anything on their breakfast menu
Brunch Beverage: Oat milk latte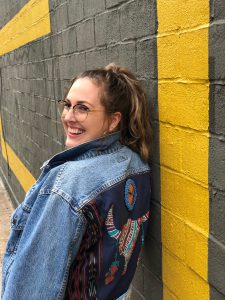 Colleen Hargraves, Program Manager
Brunch Spot: The Kitchen at the Dunlavy
Brunch Dish: Avocado Toast with a poached egg
Brunch Beverage: Just a glass of champagne!


Kerri Lyons Neimeyer, Associate Director of Education
Brunch Spot: Bouldin Creek Cafe, Austin
Brunch Dish: Migas w/tofu scramble
Brunch Beverages: Espresso and fresh OJ
The Talking
Lydia: I am so excited to work with you both, you're my dream team. Would you share how you each came to Frame Dance? 
Colleen: I am thrilled to be part of the Frame Dance team! I have worked in the art and non-profit world since I moved to Houston 5 years ago and love supporting our community's artists. When I saw this opportunity I couldn't resist applying, I love all the past and upcoming programs and classes! 
Kerri: One decade ago when I moved to Houston, my sweet friend, Margaret, recommended Hope Stone dance studio, and that is where I took my first modern dance classes. It was a brave move for me, and my brave heart grew there. After that studio closed I heard that Lydia Hance, who I knew as their Education Director, was teaching open-level adult modern dance and I knew that I needed that class. That is how I joined MultiGen, became a Framer, and now dance braver than ever.
Lydia: What about Frame Dance's work and mission excites you? 
Colleen: Frame Dance is the kind of organization I wish I had access to growing up. A place where you can express yourself freely and creatively is incredibly important for developing confidence, stretching your brain, and promoting joy! 
Kerri: Its uncompromising artistry and its openness. It is dance for everyone, and it takes dance to the people. That is what kind, responsible people and organizations do, and I want to be a part of it.
Lydia: What unlikely place should the company perform in next— if there was no Covid and no limits? 
Colleen: I would love to see the company perform in the Buffalo Bayou Park Cistern! Magdalena Fernandez's installation "Rain" was incredible in the space and I think the environment would be impressive to see dance in. 
Kerri: Graffiti Park would be a great backdrop. The Eastern Glades at Memorial Park have really soft lawns, perfect for floorwork. The big hill at Spott's Park. The space in front of the Glassell Building at the MFAH. Sabine Street Bridge and the stairs and lawns beneath it. On boats in the bayou. Stop me!
Lydia: What's a perfect day for you? 
Colleen: That's a tough one. I'd have to say April 25th. Because it's not too hot, not too cold, all you need is a light jacket" ….. I couldn't resist! My real perfect day is simply taking a walk in the arboretum with my husband and dog and getting to have pho for dinner. The little things mean the most! 
Kerri: Well, it has ice cream and nature and family and tons of laughing, and those ingredients can plentifully arrange themselves however they want. And good weather, of course. It's Houston, so you have to specify that.
Is there a space in Houston that you love and would like to share? A restaurant or a business? 
Colleen: It's hard to choose just one thing, there are so many things I love to do and still want to experience! The Folly Garden at the Rienzi is particularly special to me though, I can't think of a more magical spot in Houston! I would highly suggest checking it out if you want a small taste of being in Roman ruin. 
Kerri: First, Old Sixth Ward is a treasure. Dream neighborhood. In my actually neighborhood, my secret magic spot is the waterfall feature at Allen Parkway and Tirrell on Buffalo Bayou. Apparently it's called the McGovern Cascade. Sometimes it's dry (eyeroll), but when it's working you can spend gorgeous carefree time floating sticks and leaves down the falls while the running water drowns out traffic sounds. 
I shop Space Montrose for cards and gifts and usually go home with something for myself, too. To quote Marianne Faithfull on Absolutely Fabulous, they do your shopping for you. Everything in there is a winner.
Lydia: What's your favorite color? 
Colleen: White 
Kerri: Blue
Lydia: Favorite holiday? 
Colleen: Christmas!
Kerri: The Christmas 
Lydia: Song? 
Colleen: "The Getaway" by Athlete 
Kerri: "Born Under Punches" by The Talking Heads and Oscar Peterson's "Peace for South Africa."
Lydia: If you could pick any decade to live in, which would you pick? 
Colleen: I would choose the 50's, mainly to see Elvis perform live. 
Kerri: I would live 2010-2020 over and over again. Controversial choice, I know. The 2010s don't end well, to put it mildly, but I get to go from newborn to 10 year-old with my son in that decade, so it's the best.
Lydia: Would you rather be part of a human pyramid or a human steam roller? 
Colleen: Now that I googled what it is, I would choose the human steam roller. It seems like it would be fun! 
Kerri: I choose to roll.
Photos provided by subjects, except cover image "Monki Bistro Inglewood" by Kaush949
Frame | Work
Interviews
News & Updates