MFA Monday: Recap and Preview
Hey Framers! Happy Monday!
Frame Dance Productions has been running its series

MFA Monday

for the past seven months and it has been a whirlwind of wonderful insights into a Master of Fine Arts in Dance.
We've featured seasoned professionals like our own board member, Rosie Trump, as well as Mary Grimes, Diane Cahill Bedford, Matthew Cumbie, Amanda Jackson and Heather Nabors,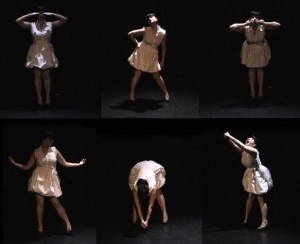 alongside fresh perspectives from an MFA student, Angela Falcone,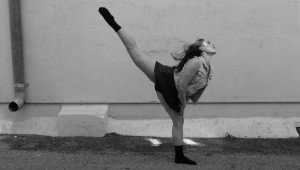 and more from a Frame Dancer, Laura Gutierrez, who is considering going to get her MFA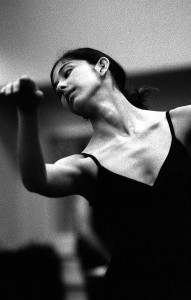 complimented by Dr. Alexis Weisbord who has her PhD in Critical Dance Studies.
It has been a GREAT run so far – check out some of these articles, they're well worth the read! And look forward to next week when we begin a new three-part arc featuring Sue Roginski: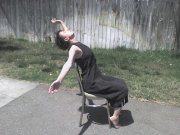 Sue Roginski graduated from Wesleyan University in 1987 with a BA in Dance and from the University of California Riverside in 2007 with an MFA in Dance (experimental choreography). She is a teacher, choreographer, and performer who has produced her own work as well as performances to benefit Project Inform, Breast Cancer Action, and Women's Cancer Resource Center. In the past few years, Sue has had the opportunity to share choreography at Anatomy Riot (LA), Highways Performance Space (Santa Monica), Unknown Theater (LA), AB Miller High School (Fontana), Society of Dance History Scholars (conferences '08 and '09), The Haven Café and Gallery (Banning), Back to the Grind Coffee House (Riverside), Heritage High School (Romoland), KUNST-STOFF arts (SF), and Riverside Ballet Arts (Riverside). She also has been privileged to dance and perform with Susan Rose and Dancers since 2005. Sue teaches at Mt. San Jacinto College and Riverside City College and divides her time between Riverside and San Francisco where she had a ten year career as dancer and collaborator with the Margaret Jenkins Dance Company. Sue performs with Dandelion Dancetheater (Bay Area based ensemble) and Christy Funsch (SF dance artist) whenever possible, and in 2010 created P.L.A.C.E. Performance (a dance collective) with friend and colleague Julie Satow Freeman. Her ongoing creative process infuses choreography with improvisation.
Stay tuned Framers, more to come!
MFA Mondays