Links We Like Friday
She's  pretty much a celebrity in Houston's art culture.  She's our guest curator for this week's Links We Like.
She's K.C. Scharnberg.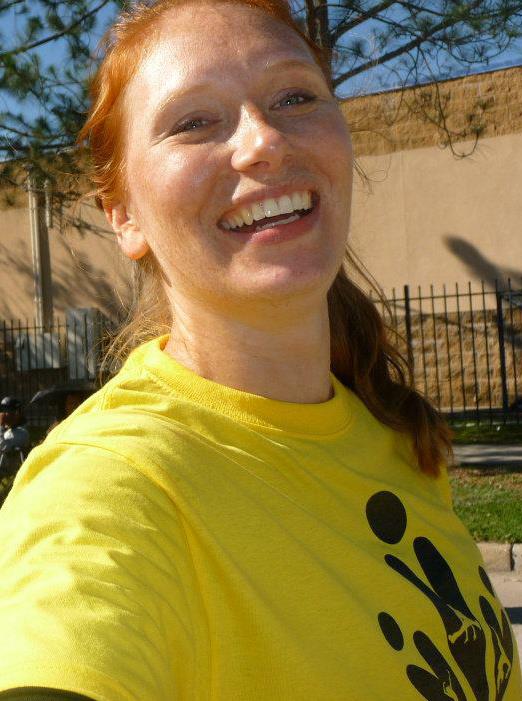 Finding Balance
#1: I don't get a whole lot of time to read for pleasure these days, but when I do, I love to read Fast Company. There I find a fabulous mixture of practical advice and inspiration for the creative, the leader, the motivated individual.
#2: Paradoxically, I'm preoccupied by slowing down and by the shift that many humans are beginning to make for themselves in direct protest of our world becoming increasingly busy. Many of us are caught up in the "busy" trap. I'm personally trying to make daily efforts to get myself out of this trap. I'm trying to make a shift towards riding my bike instead of driving, spending less time at the computer, making more regular plans with friends, and just allowing myself to have idle time. The Slow Movement website is full of inspiration to get me there. "The Slow Movement aims to address the issue of 'time poverty' through making connections."
#3: I recently attended a conference at Soka University of America in Aliso Viejo, CA, and was so inspired by hearing the experiences of alumni and current students that I've begun to look much more seriously at the Soka model of humanistic education. The Soka education philosophy was founded by Japanese educator Tsunesaburo Makiguchi, furthered by Josei Toda, and made accessible outside of Japan by Daisaku Ikeda. In a nutshell, "Soka (value creating) education takes the human being as its focus and makes developing the humanity of each individual its objective. It emphasizes the nurturing of students who, through relationship with educators who are themselves attempting an inner "human revolution", are capable of establishing personal happiness and creating value in society." (See Ikeda Center website) Doesn't that sound like the way you'd want to grow up learning?! I just ordered the book Soka Education and can't wait to dive into it.
#4: Cute Overload! This is my favorite way to waste time on the internet. Everything is soooooo cuuuuuuttteee!!!
#5: Another guilty pleasure….Post Secret! Laugh. Cry. Repeat.
More about K.C.
K.C. Scharnberg – Program Director, Fresh Arts
Raised in Denton, Texas by classical musicians, K.C. Scharnberg developed a deep appreciation for all art forms at an early age. While earning her B.A. in Humanities at The University of Texas at Austin, K.C. developed her professional skills with internships in arts management at the UT Performing Arts Center and the Arts Management Institute at the John F. Kennedy Center for the Performing Arts in Washington, DC.
Prior to joining the Fresh Arts staff in 2010, K.C. held positions at the Department of Theatre & Dance at The University of Texas at Austin and Elmore Public Relations in Houston.
As Program Director of Fresh Arts, K.C. manages and oversees the organization's exhibition series, professional development curriculum and training, and all other physical programming including the Cultured Cocktails series, Artist Speakeasy series, and special events such as the annual Winter Holiday Art Market.
Outside of work, K.C. serves as an Advisory Board member of the Boniuk Center for Religious Tolerance at Rice University, is active in her Buddhist organization, the Soka Gakkai International (SGI-USA), and serves as a founding member of Houston-based Horse Head Theatre Co.
Links We Like