Hope Werks blog
I wrote this for Hope Stone's blog about our Hope Werks Residency last year.  I teach at Hope Stone– Parent & Me, Creative Movement I, Creative Movement II and in the Kid's Play Program.  It's a fabulous program offering arts scholarships to all kids involved and they have master teachers in dance, theater, music, yoga, and photography. The Kid's Play program is in Houston, TX, New Orleans, LA, and Katy, TX.
But back to Hope Werks, the residency Frame had last year. During the time we created Satin Stitch and Mortar, Sylphs Wrote.   Hope Werks is also a program run by Hope Stone. Here's what I wrote:
As I sit here frantically arranging sponsors and partnerships for my next show, I reminisce about the luxury of rehearsal time and space that the Hope Werks space grant allowed.
It may be a secret–although it shouldn't be a secret– choreographers and companies are out money before they even begin rehearsals.  That is because it is expensive just to rent the space you need to rehearse.   As a freshly formed company of nine months, my company Frame Dance Productions began rehearsing last January a part of the Hope Werks Residency.  We had three months of consistent rehearsals without having to pay to rent the space.  Hope Werks was absolutely essential in the work that I created last year.  What a significant opportunity in the first year of the company.
It is that it is rare to find or afford enough space to actually "finish" a work.  In a lot of my work prior to the residency, I just had to be satisfied with not being done with things.  But for me, getting Frame up and running and wanting to create work–wanting to create a lot of work– to establish the company, I needed time to truly finish something meaty. And just because a choreographer has "finished" the work doesn't mean that the work is finished.  It takes time for the dancers to fully investigate the roles and the material and the chemistry with other dancers.  That is another luxury that Hope Werks has afforded Frame and me.
I've realized how much I relish and find meaning in my creativity as a practice.  Having a set rehearsal schedule, one that I could count on and one that the dancers could count on, created structure and repetition that allowed other variables to live and breathe.  We had consistency in making the work and consistency for the dancers to rehearse and understand dynamics with each other.  I love for dancers to know material so well, that I can cut it up and play with it–so that it keeps it new every performance, but they don't feel insecure.  Just ask the dancers—they never performed the same piece twice.  I thrive on consistency of community so that I can build trust, fluency, and then play with details, dynamic, and give dancers the freedom to make new choices on the stage.
Since the Hope Werks residency started, the company has performed live eight times and produced and screened two brand new dances for camera.  I have been awarded three grants and I'm now planning a brand new show for this Spring. Thank you Hope Werks, Hope Stone, and Jane.  We're off and running.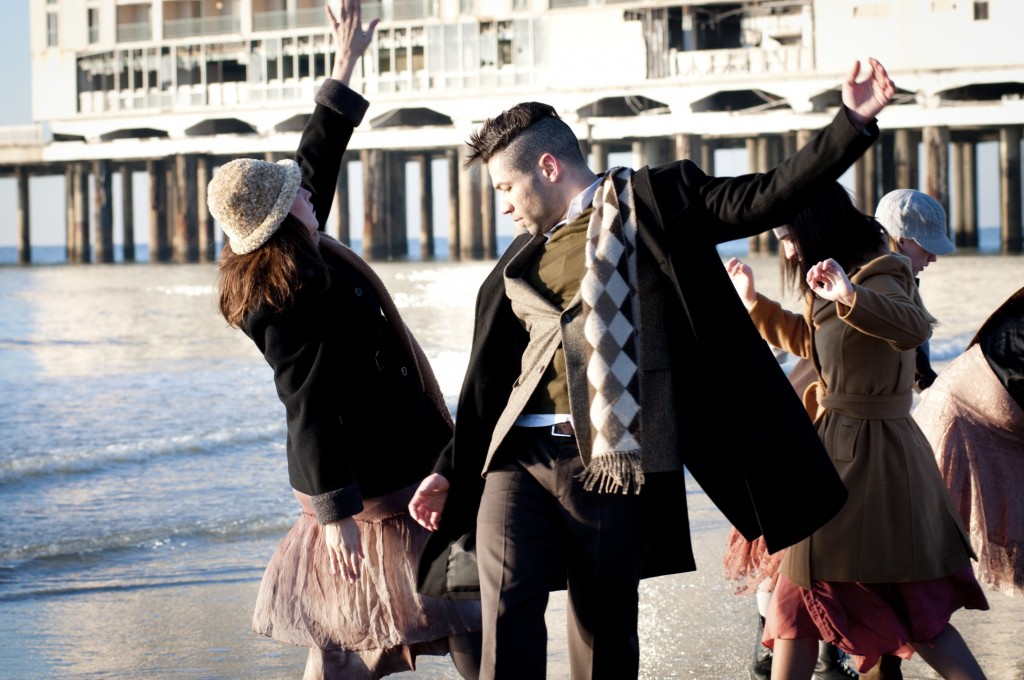 Uncategorized