Free Events Thursday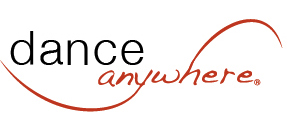 What if the whole world stopped to dance???
dance anywhere® is a simultaneous worldwide public art performance and we want YOU to join us on March 28th!
For the 10th year of dance anywhere!
Where will you be?
At work? Taking a lunch break? In class? Running an errand? In line at the bank? The library? The grocery store? Walking the dog in the park?… Perfect! Your participation doesn't need to be an event you plan months in advance! … Tap your foot, do a little jig, bob your head… You have our permission. And you will be joined by thousands around the world. Get together with your friends, family, colleagues or strangers on the street – wherever you will be – and have some fun!
Price: FREE!!! (Unless you're in line for something)
Willkommen Y'All!!
March 28, 29 and 30
Tomball, TX near 201 S. Elm St., Main St. (FM 2920) and Market St
You do not have to be German to enjoy this festival.
It is a Music/Street festival celebrating German and ethnic heritage with 5 stages of live music entertainment "happy music for happy people", special contest, ethnic and festival food, beer, wine, 175 street vendors, all kinds of German souvenirs and clothing, arts crafts, antiques, Heritage Center, carnival, pony ride, petting zoo, strolling music makers, street performers, and much more.
Price: Admission, parking and shuttle are FREE!
All You Can Bowl
March 25, 2014 – September 02, 2014 (Every Tuesday) from 8-midnight
925 Bunker Hill, Houston, TX 77024
BowlMor is featuring another great promotion Tuesday through Thursday. All You Can Bowl $17.00 per person, including shoes. Join us each week, for a strikingly different experience.
Price: $17.00
Asia Society Presents! River of Light, An Original HGOco Opera
March 29, 2014 at  7:30 pm an additional performance Sunday, March 30, 2 pm
Asia Society Texas Center
Having moved from India, Meera loves her new husband, her high-powered job, and the Houston lifestyle—until the birth of her daughter makes her long to recreate authentic Diwali traditions at home. Music by Jack Perla. Libretto by Chitra Banerjee Divakaruni.
Price: $15
Bayou City Art Festival
March 28, 2014 – March 30, 2014 from 10am-6pm
Memorial Park – Memorial Drive at S. Picnic Lane
6501 1/2 Memorial Drive, Houston, TX 77007
It doesn't matter what your art style is, you are sure to find something you like at The Annual Bayou City Art Festival Memorial Park. This fine, juried art festival transforms the 1.1 – mile trail of the park into a one-of-a-kind outdoor gallery.
Fine juried art by 300 artists representing 17 media formats, including clay (decorative and functional), digital (not photography), drawing/pastel, fiber/textiles, furniture (functional), glass, jewelry, leather, metal, mixed media 2-D, mixed media 3-D, painting (acrylic or oil), painting (watercolor), photography (digital or computer manipulated), photography (traditional), printmaking and sculpture (3-D).
In addition to the extensive selection of art, representing 18 different forms of artistic media, festival goers can also enjoy international food and wine, the Green Mountain Energy Creative Zone offering interactive art activities, daily outdoor performances and more. The Festival celebrates the vitality and diversity of Houston and enriches the city's arts environment and reputation. Over the past 40 years, the Bayou City Art Festivals have raised more than $2.6 million for local nonprofit organizations.
Price: $15
Blue Box Theater Live Smooth Music Thursday's
Every Thursday from 6p.m. – 11p.m.
Blue Box Theater
2020 Leeland, Houston, TX 77003
Every Thursday, head to Blue Box Theater for live smooth jazz band and complimentary wine tasting. Happy hour is from 6 p.m. to 7 p.m., with the first drink on the house. Located conveniently in the EaDo District near downtown Houston and just two minutes distance from the George R. Brown Convention Center.
Price: $10
Free Events Thursday