Exciting News!
Frame Lovers everywhere, allow me to introduce…..  (yes, this would be the drum roll part)
Raquel Kahn, our newest member to the Frame Dance team.  Officially we call her our Frame Dance Productions Company Representative.  Company Rep.  We're so excited.  I want you to know how fabulous she really is, so I had her answer a few get-to-know-you questions.  Repeat Drum Roll Here.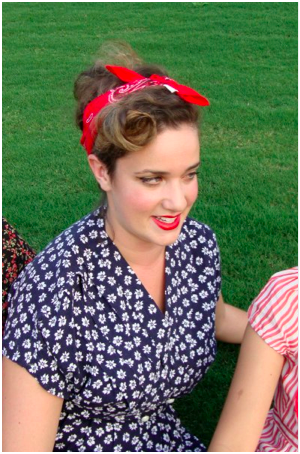 Tell us a little about yourself.
I'm originally from Ashland, Oregon and moved to Houston in January, 2010.  I'm finishing up my Bachelor's of Science in Mechanical Engineering at Rice University this December, which I'm very excited about. I've been dancing since I was young and am very involved with dance at Rice. Recently I performed in "Afternono" with Suchu Dance Company at the Big Range Dance Festival, and in Ashley Horn's new film "Wanderland" (see the
special post
from October 1st!).  I have a younger sister who also dances, and a younger brother who does not.
What was your first Frame Dance experience?
I think my first Frame Dance experience was at the Contemporary Arts Museum in 2010.  Kristin, Alex, and Lydia performed "Points and Coordinates."  After that I saw the film "Satin Stich" at Big Range Dance Festival 2011…and then I was hooked! I've seen almost everything since.
What are you most excited about as the Frame Dance Company Rep?
I am so excited about so many aspects of being the Company Rep! I'm looking forward to continuing to connect Frame Dance with other artists and companies throughout Houston and expanding the collaborative nature of the company.  Mostly, I'm just excited to help spread the word about this beautiful, growing company and to be part of something so fresh and ambitious.
What's something most people don't know about you? When I was in high school, Junior year specifically, my family moved onto a 50 ft sailboat and traveled the Pacific Ocean for 15 months.  We spent time in Central America, the Galapagos Islands, many islands in French Polynesia, New Zealand, and Hawai'i.  I ate new foods, learned new languages, and met amazing people. The trip was life-changing and is something I plan to do with my own family someday…
Tell us a joke. 🙂
What do you get when you mix a hippopotamus, an elephant, and a rhinoceros?
 Helephino!
***To talk with Raquel, contact her at Raquel.Kahn@framedance.org
Interviews