Eat Well Wednesday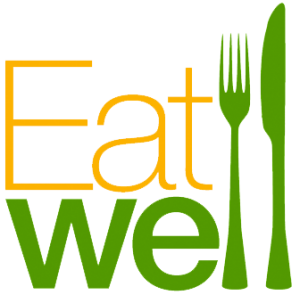 I hope you had a happy and healthy Thanksgiving and had a chance to whip up a batch of the 100% whole grain pumpkin cupcakes!!
Keeping with the WHOLE GRAIN theme, get ready to bust out your crock pot and whip up some chili or stew to enjoy with theses AWESOME 100% whole grain garlic cheddar biscuits.  They are the perfect savory pair to your favorite fall dish.
Whole grains are an excellent choice for quality carbohydrates and not only will they help keep your blood sugar stable, but the fiber helps keep you fuller longer which is great for your waist line.  Which makes this biscuits an excellent alternative to the traditional white flour biscuits.
These biscuits take about 5 minutes to prepare and 15 minutes to bake and the combination of garlic and cheddar make them the perfect match for your heart bowl of  chili or winter soup.
Ingredients
2 cups Whole wheat pastry flour
4 teaspoons Baking powder
1/2 teaspoon Salt
1/2 teaspoon Garlic Powder
1/4 cup Butter, chilled
3/4 cups Cheddar, grated
1/2-1 cup Butter milk
3/4 teaspoons Garlic Powder
1 teaspoon Lemon juice
1/8 teaspoon Salt
Directions
| | |
| --- | --- |
| Step 1 | Pre heat oven to 450 degrees.Line your baking sheet with a parchment paper, lightly grease, or Silpat baking sheet. |
| Step 2 | In a medium bowl, combine flour, baking powder, salt and garlic salt |
| Step 3 | Cut the butter into the flour mixture until it turns into coarse crumbs.Don't be afraid to use your hands! |
| Step 4 | Add grated cheddar cheese and stir well. |
| Step 5 | Add 1/2 cup of butter milk and stir well. You might need to add more buttermilk, you want the dough to be wet and sticky. |
| Step 6 | Form the dough into biscuit sized balls and place on prepared baking sheet. |
| Step 7 | Bake for 10 minutes at 450 degrees. You might need a bit more time, so check them and don't be afraid to let them go to 14 minutes in the oven. |
| Step 8 | While the biscuits are cooking prepare your garlic butter.In a small bowl, melt butter in microwave and stir in garlic powder and salt. |
| Step 9 | Once the biscuits are done, brush on the garlic butter and serve immediately. |
Enjoy and remember to eat well so you can be well!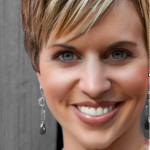 Jill Tarpey is leading us Wednesday by Wednesday into making better food choices and being more healthful.  Tune in every Wednesday to get some great recipes and advice from someone who really knows health.  In an effort to fuel her passion to serve as well has enhance the lives of others through their nutritional choices, she started Eat Well SA (San Antonio). Her vision is to educate you on how to incorporate a healthy array of foods into your life.  Eat Well is not a diet, nor does it embrace any one specific dietary agenda. She also offers customized programs that are educational and teach you the tools you need to maintain healthy, well balanced eating for your busy lives.

Eat Well Wednesday
Uncategorized