Eat Well Wednesday: Strawberry Pretzel Frozen Dessert!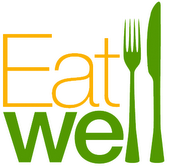 The time of year has finally come, picnics, parties, family gatherings and pool parties are filling up the calendar, and if you are like me, you like to make something yummy to share with your friends and family. 
Strawberry Pretzel Frozen Dessert!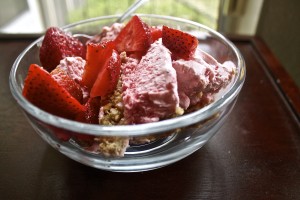 Ingredients:
1 1/2 Cups of crushed pretzels
4 1/2 Tablespoons of sugar
3/4 Cup of melted butter
2 Egg whites
10 oz of Whipping cream
1/2 Cup sugar
2 Tablespoons of lemon juice
2 Cups of sliced strawberries, blended for a few seconds until they are crushed/smashed
Instructions:
Preheat oven to 350 and spray a 8 x 8 pan with non-stick cooking spray
In a food processor, process pretzels until they are crushed.
Add melted butter and sugar to crushed pretzels and stir until well combined.
Pour into greased pan and press down to make a crust.
Bake for 25 minutes, remove and let cool completely.
In a medium bowl, whip sugar and egg whites until stiff.
Add the whipping cream and beat on medium until soft peaks form.
Gently stir in lemon juice and crushed strawberries until well combined.
Spread the mixture over the cooled crust and place in freezer for 3-6 hours.
Remove from freezer about 10 minutes before serving and top with fresh sliced strawberries.
Eat Well Wednesday
Uncategorized