Delicious Dancing
Hi Framers!
Friday, we opened tickets to the public for our next event called Dinner / Dance 19 and they are already selling.  This is a farm to table dinner by chef David Leftwich. Yes, that's right.  Hungry yet?
culinary, multi- course, local, fresh, and awesome
I have personally had his food and it is INCREDIBLE.  Think local, fresh vegetables where the flavors, textures and aromas of the food are so pure and vibrant you wonder why you don't eat vegetables for every snack and meal.  Oh yeah, cause David isn't making all my meals.  I promise, this will be a treat.
The dance will take place throughout the evening, popping up amidst some rising character tensions.  A little dance, a little drama, and a lot of taste.  It's a look at how we dine socially, how we serve food, how we cook food, and how we grow food.  You'll see dance movements from all of these steps from the farm to the table, plus a little tango tension, percussion interruptions,  and of course,  pretty dancing.  It's a fun foodie, dancey evening you won't want to miss.
Tickets are limited as it is a seated dinner, so please get them now!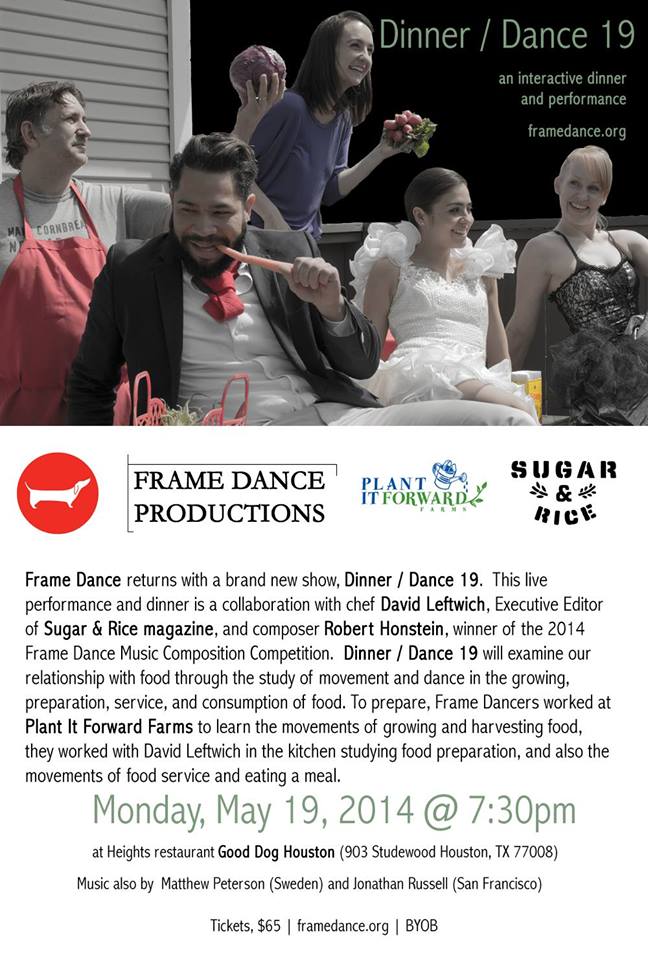 Uncategorized