2014 Frame Dance Music Composition Competition
What an exciting process to listen to all of the compositions submitted to the 2014 Frame Dance Composition Competition.  We are honored by your interest and inspired by the work that is being created by composers right now.  I can certainly understand how much goes into the creation of new work, and I truly value artists who seek new collaborations.  After listening to all of the submissions, we have selected three compositions by three composers to be the basis of the next live performance by Frame Dance Productions.  We also selected a composition for the score of our upcoming dance film to premiere this summer.  Details and updates on these premiers will be here on the Frame Dance blog.  The winners are:
First Place
an index of possibility, for percussion trio
Second Place
Rain Dances, for quadrophonic mixed media
Third Place
Five Two Tango, for two violins
Film Score Winner*
cliff nesting, for alto saxophone with the sounds of Black-legged Kittiwakes near Seward, Alaska
*Frame Dance is currently in production for an upcoming film, and has selected cliff nesting, as the musical score for the film
About the Winners
Robert Honstein
Celebrated for his "roiling, insistent orchestral figuration" (New York Times) and "glittery, percussive pieces" (Toronto Globe and Mail), composer Robert Honstein (b. 1980) is a composer of orchestral, chamber, and vocal music.
His works have been performed throughout North America by ensembles such as the Cabrillo Festival Orchestra, the New York Youth Symphony, the Albany Symphony Orchestra, Ensemble ACJW, Ensemble Dal Niente, the Mivos quartet, the Del Sol Quartet, Concert Black, TIGUE,  and the Pittsburgh New Music Ensemble, among others. He has received an Aaron Copland Award, multiple ASCAP awards and other honors from SCI, Carnegie Hall, and New Music USA. He has also received residencies at Copland House, the Kimmel Harding Nelson Center, I-Park, the Bang on a Can Summer Institute, and the Tanglewood Music Center.
Robert co-produces Fast Forward Austin, an annual marathon new music concert in Austin, TX and is a founding member of the New York based composer collective Sleeping Giant. Upcoming projects include commissions for cellist Ashley Bathgate, a consortium of pianists for a solo piano work, and a new work for eighth blackbird as part of a collaborative project with Sleeping Giant. He is also composer-in-residence, along with his Sleeping Giant colleagues, with the Albany Symphony Orchestra, as part of a Music Alive grant from New Music USA and the League of American Orchestras. He studied composition at the Yale School of Music.
Matthew Peterson is a composer exploring frontiers of sound and expression.
Praised for his "considerable imagination and individuality" (Houston Chronicle), his music is "fresh and passionate…beautiful, challenging" (BBC Berkshire), Commissioned and performed by musicians and ensembles around the world, his compositions feature vivid orchestrations, rhythmic vibrancy, clarity of expression, and emotional depth. Matthew's expansive output ranges from a ballad opera based on Wisconsin court cases, to modern settings of sacred texts, to stunning orchestral soundscapes.
Matthew has received awards, grants, and recognitions from the Fulbright Program, BMI, ASCAP, Manhattan Beach Music, the Minnesota Orchestra, Musik i Uppland, Third Angle ensemble, New Lens concert series, Opera Vista, North-South Consonance, National Opera Association, vocal ensemble Chanticleer, Aldworth Philharmonic Orchestra, Forth Worth Opera, and Vocal Essence. Matthew's orchestra work Dawn: Redeeming, Radiant was recently featured on American Public Media's Performance Today., and broadcast on NPR stations across the United States.
Commissioned and performed by musicians and ensembles in the United States, England, and Sweden, over fifty of Peterson' works have been performed across North America and Europe.  His broad output includes two award-winning chamber operas, seven orchestral scores, an oratorio, numerous choral works, pieces for soloists, chamber ensembles, and electronic media, and post-rock songs for his band in Sweden.
The 2013-14 season features the premiere of Badlands by Freya String Quartet (Pittsburgh), the professional premiere of Dawn: Redeeming, Radiant by the Atlanta Symphony Orchestra, the premiere of Mass for soprano and percussion by Sonja Tengblad and John Hess (Boston), the premiere of The River for orchestra and chorus by Grand Forks Central High School (ND), the premiere of A Winged Heart by the University of North Dakota band, the premiere of And all the trees of the field shall clap their hands by the Uppsala Chamber Orchestra, and performances of Näcken for violin, Bound and Unbound for piano, and other works by artists and ensembles including InnoVox, Alejandro Drago, North-South Consonance, and New Music Conflagration. Matthew is currently composing an evening-length work for Canadian pianist and multi-media troubadour Kati Gleiser.
Peterson holds degrees from Gotlands tonsättarskola (artist diploma), Indiana University Jacobs School of Music (M.M.), and St. Olaf College (B.M).  His former teachers include Per Mårtensson, Henrik Strindberg, Sven-David Sandström, Claude Baker, and Justin Merritt.  He previously served on the faculty of the Gotland School of Music Composition (Visby, Sweden) and as an Associate Instructor at the Indiana University Jacobs School of Music.
Matthew was born in 1984 in Grand Forks, North Dakota. He is a freelance composer living in Stockholm, Sweden.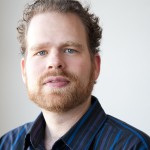 Jonathan Russell is a composer, clarinetist, conductor, and educator, whose work has been hailed as "incredibly virtuosic, rocking, and musical" (San Francisco Classical Voice) and "a fantastically distorted perpetual motion of awesome" (I Care If You Listen). Especially known for his innovative bass clarinet and clarinet ensemble compositions, his works for bass clarinet duo, bass clarinet quartet, bass clarinet soloists, and clarinet ensembles have been performed around the world and are radically expanding the technical and stylistic possibilities of these genres.
Jonathan has received commissions from ensembles such as the San Francisco Symphony, Empyrean Ensemble, ADORNO Ensemble, Woodstock Chamber Orchestra, Wild Rumpus, Great Noise Ensemble, and Imani Winds, and performances from numerous other ensembles and performers, including the Berkeley Symphony, Harvard-Radcliffe Orchestra, So Percussion, Third Coast Percussion, the San Francisco Composers Chamber Orchestra, The Living Earth Show, DZ4, the BluePrint Project, REDSHIFT, Roomful of Teeth, Ensemble Avalon, Twiolins, the new music bands FIREWORKS, Capital M, and Oogog, pianist-percussionist Danny Holt, and pianists Sarah Cahill, Lisa Moore, Lara Downes, Matthew McCright, Kate Campbell, and Regina Schaffer. His works are published by Potenza Music Publishing, BCP Music, and Peer Music, and his music has been recorded by the Sqwonk bass clarinet duo, the Kairos Consort, pianist Jeffrey Jacob, The Living Earth show, and Imani Winds. Upcoming projects include commissions from New Keys to write a piece for five pianists and five percussionists, and a clarinet-cello double concerto for the Peninsula Symphony.
An avid performer on clarinet and bass clarinet, Jonathan is a member of the heavy metal-inspired Edmund Welles bass clarinet quartet and the Sqwonk bass clarinet duo, which has commissioned numerous new works and released two CDs of new American bass clarinet duets. He has appeared as soloist with the Hudson Valley Philharmonic, the West Point Military Academy Band, Harvard's Bach Society Orchestra, the Woodstock Chamber Orchestra, the San Francisco Composers Chamber Orchestra, the Great Noise Ensemble, the NakedEye Ensemble, and the Omaha Symphonic Winds. He has been a member of the new music ensemble Hotel Elefant, and has appeared as clarinetist with the Marin Symphony, Ensemble Parallele, the Great Noise Ensemble, REDSHIFT, and the klezmer bands Zoyres, Machaya, and Adama. He is co-founder of the Switchboard Music Festival, an annual eight-hour marathon concert that brings together the San Francisco Bay Area's most creative and innovative composers and performers.
Jonathan frequently conducts his own compositions, as well as premieres of works by student and emerging composers. He has appeared as guest conductor with the Harvard-Radcliffe Orchestra, the Switchboard Music Festival, the Johns Hopkins Clarinet Choir, the San Francisco Conservatory Orchestra, the Los Angeles Clarinet Choir, and the Claremont Clarinet Festival, where he was the 2011 and 2013 Artist-in-Residence.
A dedicated educator, Jonathan has served on the Music Theory Faculty at San Francisco Conservatory and on the Composition Faculty at the Conservatory's Adult Extension and Preparatory Divisions. With Sqwonk and Edmund Welles, he has led workshops in Composition and Bass Clarinet Performance at San Francisco Conservatory, Princeton University, Catholic University, UCLA, Cornell University, Ithaca College, UT Austin, Berkeley High School, the Vandoren Clarinet Ensemble Festival, and the Claremont Clarinet Festival.
Jonathan has served as Music Director for two dance productions with choreographers Janice Garrett and Charles Moulton. His work on their June 2011 production, The Experience of Flight in Dreams, earned him a nomination for an Isadora Duncan Dance Award in the category of "Outstanding Achievement in Music/Sound/Text." He has a B.A. in Music from Harvard University and an M.M. in Music Composition from the San Francisco Conservatory of Music. His primary composition teachers have included Paul Lansky, Dmitri Tymoczko, Dan Trueman, Barbara White, Steve Mackey, Dan Becker, Elinor Armer, Eric Sawyer, John Stewart, and Eric Ewazen. His clarinet teachers have included Janet Greene, Alan Kay, and Jo-Ann Sternberg. He is currently a PhD Candidate in the composition program at Princeton University.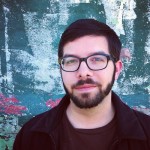 D. Edward Davis (b. 1980) is a composer of electronic and acoustic music. His work engages with the sounds of the environment, exploring processes, patterns, and systems inspired by nature.
Recent performers of his work include violinist Erik Carlson, pianist Ingrid Lee, Rootstock Percussion Trio, the Wet Ink Ensemble, and members of the Perlman Music Program. His compositions are featured on a Spectropol Records compilation (Possible Worlds, Vol. 2) and on recent recordings by Eric Honour (Phantasm: Music for Saxophone and Computer) and Erik Carlson (Music for Violin).
Recent performances include: A Theory of Colours, a collaboration with artist Lisa McCarty performed by the Wet Ink Ensemble in April 2013; retaining wall, performed by the IOTA Ensemble at the 2013 I/O Fest (Williamstown, MA); coo coo, performed by the Wild Rumpus New Music Collective in November 2012; two songs, sung by Jacqueline Horner-Kwiatek at Duke University in March 2012; windthrow, performed by Rootstock Percussion Trio in February 2012 at the Other Minds Festival (San Francisco, CA); basin/range and coo coo, played by the Wet Ink Ensemble in February and April 2012; The Alchemical Room, a collaboration with video artists Madeleine Gallagher and Adam Savje, which was performed at Roulette (NYC, NY) in May 2010; and estuary (for quintet and electronics), which was performed at the Metropolitan Museum of Art (NYC, NY) in February 2010 by members of The Perlman Music Program.
He participated in the EcoSono Institute (Anchorage, AK) in 2013, and in 2012 he attended the nief-norf Summer Festival (Greenville, SC) and the Summer Institute for Contemporary Performance Practice (SICPP) (Boston, MA). He was also selected as a Composer Fellow for the 2012 Other Minds Festival in San Francisco.
Davis has been the Director of Contemporary Music at The Perlman Music Program's Summer Music School since 2010. He is currently in the PhD program at Duke University, where he studies composition with Scott Lindroth and John Supko. He also has degrees from Brooklyn College (Master of Music, 2006) and Northwestern University (Bachelor of Music, 2002), and his former teachers include David Grubbs, Amnon Wolman, Amy Williams, and Jay Alan Yim.
Congratulations, we are thrilled to present your music!
Composers